Spray Park has been busy since opening at Bullard in Albion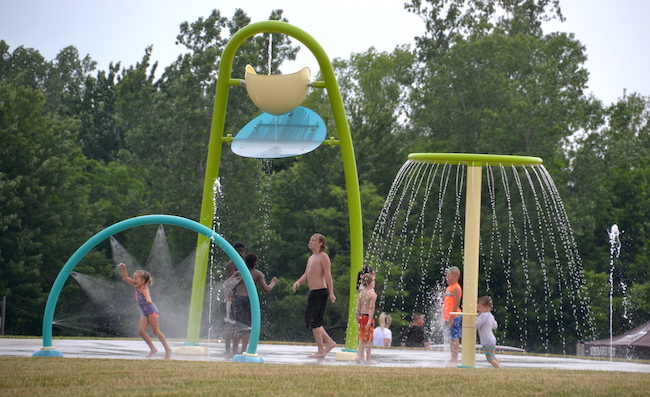 Photos by Tom Rivers
ALBION – The spray park at Bullard Park in Albion has drawn many kids and their families since it  opened on June 8.
Saturday evening there was a group of kids cooling off at the site just before a ribbon-cutting celebration at 6 p.m.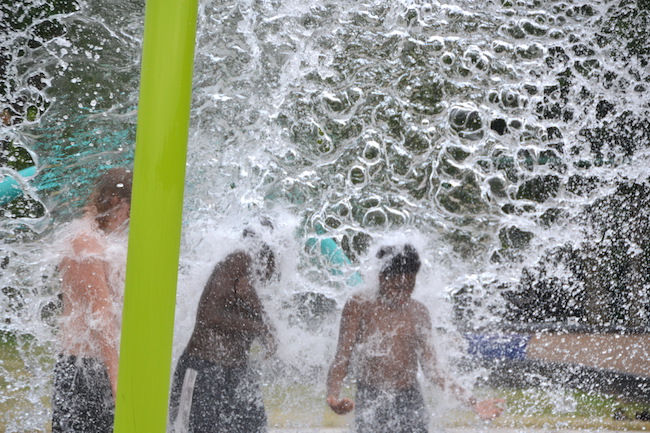 This trio is drenched when a big bucket of water tipped, unleashing a downpour.
The site is available from 11 a.m. to 7 p.m. each day. There is a touch pad to activate the water at the splash park, which is located on Route 31.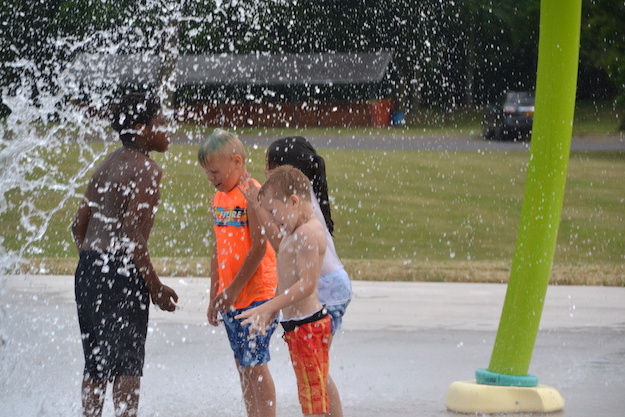 This group is soaked after the big bucket dumped water on them.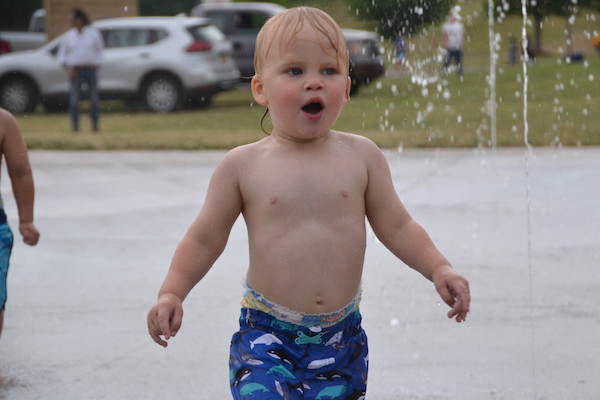 Lucas Rotthoff, 2, of Albion has fun at the spray park on Saturday. He stopped by with his family and didn't want to leave. Mark Rotthoff, Lucas's father, said he was impressed there were so many features on the spray park.
"It's a nice addition for Albion," he said. "There is more here than I thought."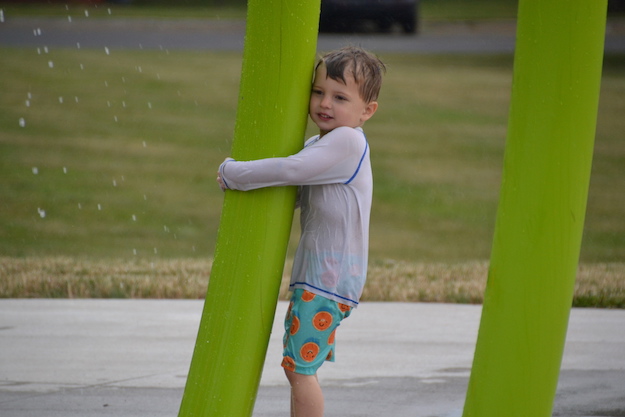 Griffen Harvey, 4, takes a breather after scampering all over the spray park. His grandfather, Ron Albertson, is a member of the Rebuild Bullard Committee that pushed for the park upgrades.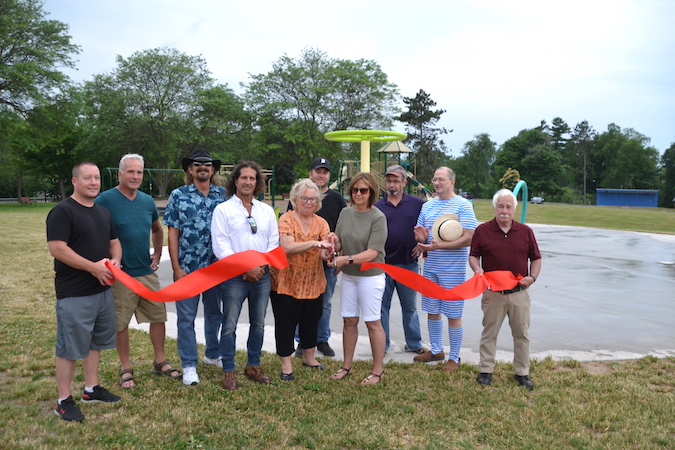 Members of the Albion Village Board and Rebuild Bullard Committee celebrated the spray park with a ribbon-cutting on Saturday.
Pictured from left Chris Barry, Ron Albertson, Bernie Baldwin, John Grillo, Kim Remley, Zack Burgess, Albion Mayor Eileen Banker, Jack Burris, Gary Katsanis and Stan Farone.
The park upgrades include a new amphitheater and utility building with bathrooms. The village will also be adding a walking trail and sidewalks to the spray park and near the amphitheater.
The summer parks program also will be back this year and will run from July 5 to July 30 at Bullard.