Sports camps get started at Albion Summer Parks program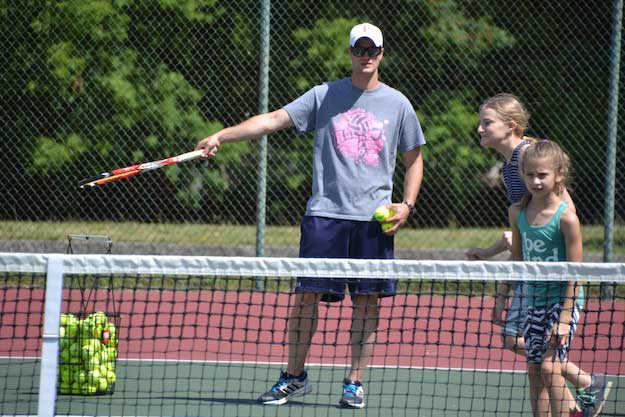 Photos by Tom Rivers
ALBION – Andrew Grillo leads a tennis camp this morning at the Albion High School tennis courts. Grillo is leading the camp each weekday this week from 10 to 11:30 a.m.
The camp and the summer parks program at Bullard Park are free to children in the Albion school district. Children are welcome to stop by and get registered. The Village of Albion Recreation Department runs the camps and summer parks program from Mondays through Fridays.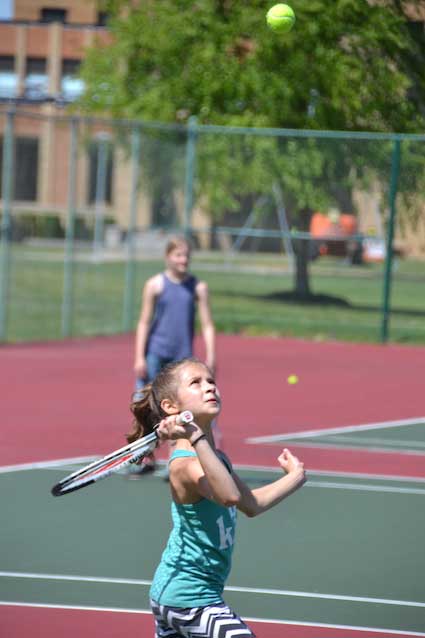 Hailey Neuman of Albion tosses the ball in the air and gets ready to serve it.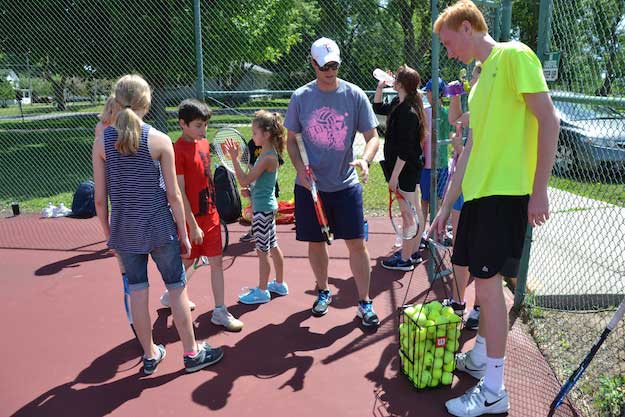 Grillo is being assisted at the camp by Owen Foos (right), one of the park supervisors.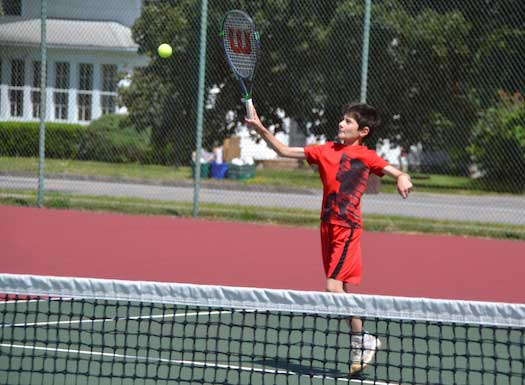 Nolan Franzese of Albion hits the ball back over the net.
The parks program will also offer the following upcoming camps: wrestling for grades 6-12 from July 2-6; volleyball for grades 6-12 from July 2-6; baseball for grades 4-8 from July 9-13; and tennis for grades 5-12 from July 16-20.