Some fair competitions welcome silliness
Contest provides a break from more serious competitions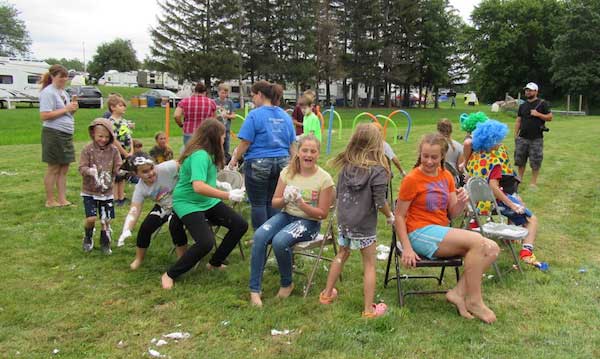 KNOWLESVILLE – The fun-filled and always messy 4-H Youth Ag Olympics took place this morning on the south lawn of the Orleans County 4-H Fairgrounds.
Shaving cream is always a part of Ag Olympics and this year was no exception. Participants played a round of "musical chairs" with seat bottoms smeared with shaving cream and shaving cream-filled balloons to sit on.
The competition is a fun break from the more serious animal and knowledge contests of Fair Week.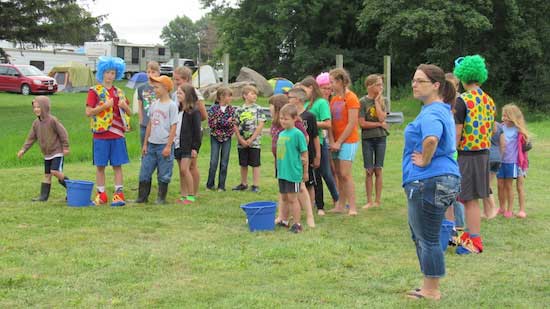 Three teams competed this year. Here, teams prepare for a race to collect water with a sponge.  The team with the most water collected in their bucket wins.