Some delight in sledding while there is still snow before temps rise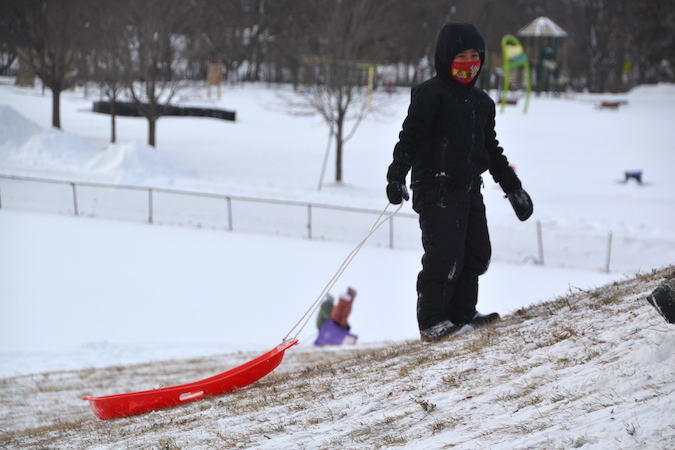 Photos by Tom Rivers
ALBION – Caleb Beltran, 7, of Albion walks up the sledding hill at Bullard park today. He was there with his father Eladio and three sisters.
They were among about 30 people from Harvest Christian Fellowship who went sledding at Bullard, and then had hot cocoa and snacks at the church across from the park on Route 31.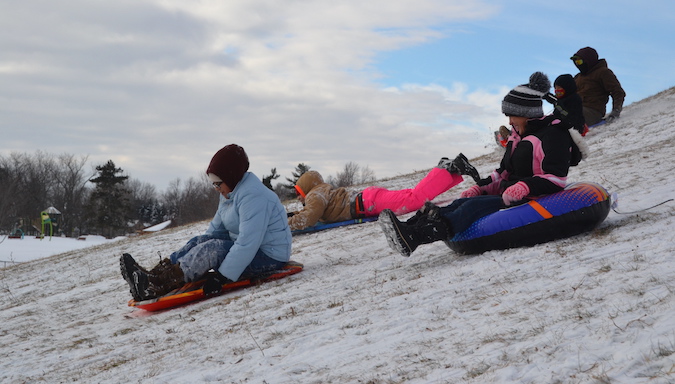 Hady Belton, 16, of Albion (left) leads a group headed down the sledding hill. Next to her is Christine Tapp, 46, of Albion who said today was her first time sledding in about 20 years.
"It's awesome," Tapp said.
The snow won't last too long because the temperatures will be well above freezing in the coming days with a high of 39 on Wednesday, 45 on Thursday and 53 on Friday.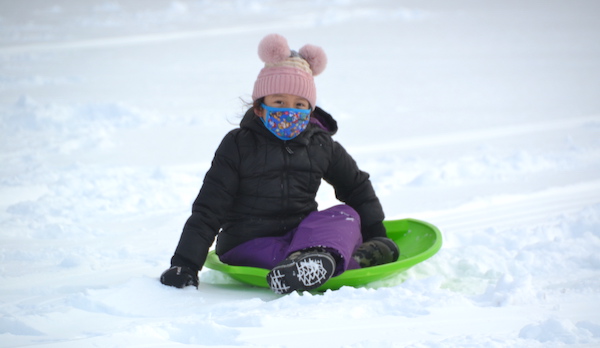 Jayem Beltran, 7, of Albion made it to the deeper snow on some of her sledding treks.