Soldier on home for leave surprises kids at Kendall Elementary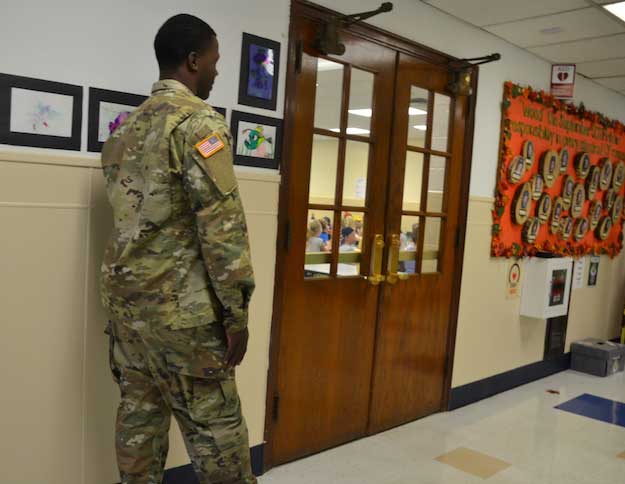 Photos by Tom Rivers
KENDALL – Shyller Elusma waits outside the cafeteria at the Kendall Elementary School today. Elusma, 27, is home on leave for about a week.
He is stationed at Fort Riley in Kansas. He hasn't been home since Christmas.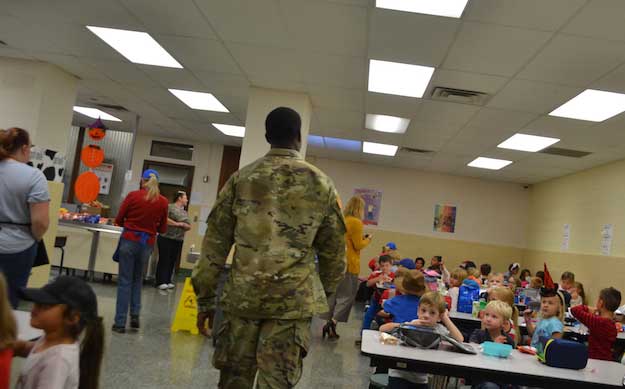 Elusma walks through the cafeteria, where many of the students were encouraged to wear red, while and blue as part of Red Ribbon Week.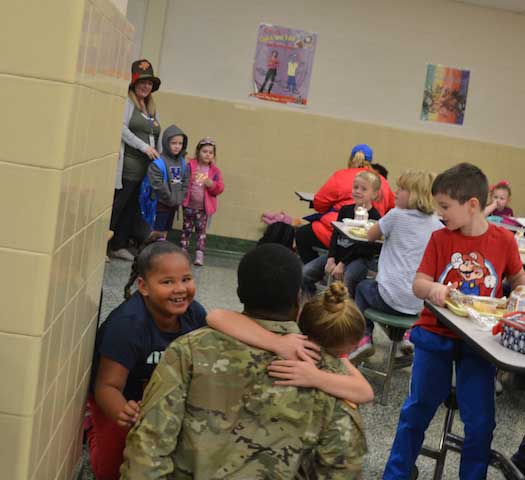 Elusma is tackled by his kids, Amara and Jenady. His son Jeremiah also gave him a big greeting.
To see a video of Elusma surprising his kids today at Kendall Elementary, click here.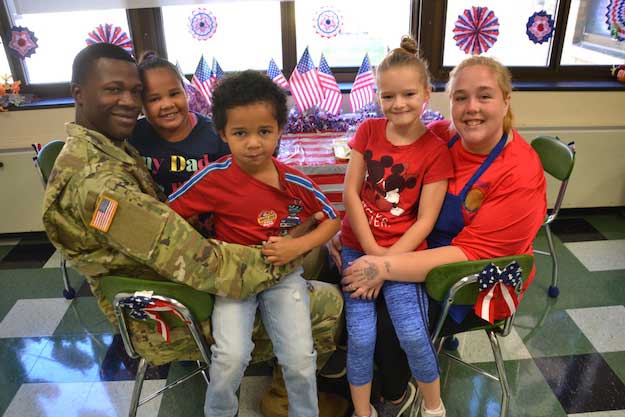 There are big smiles when Elusma greeted his wife Amber and children, Amara in first grade, Jeremiah in kindergarten and Jenady in fourth grade.
Mrs. Elusma works in the cafeteria at the school. She orchestrated the surprise visit today with help from the school and her co-workers.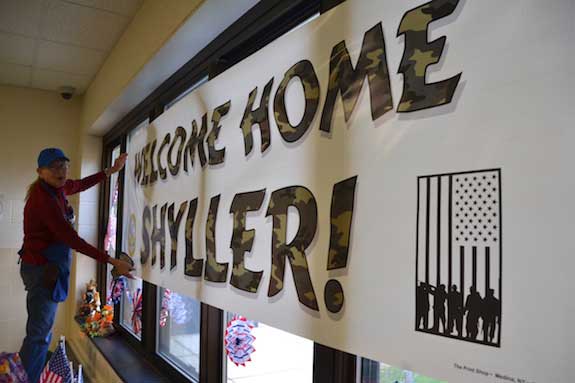 Jan Traino, a cafeteria worker, makes sure a big poster welcoming Elusma is securely in place.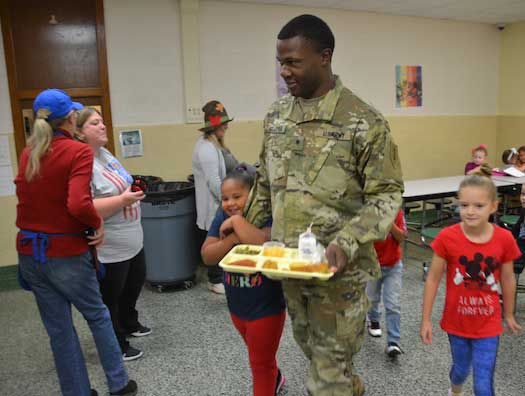 Elusma is held tight by daughter Amara. He joined his kids for lunch in the cafeteria.
Elusma is from Orlando, Florida. His wife is from Barker. They like the small-town atmosphere in Kendall.
"I love it here," he said. "The community is amazing. It's a great place."
Elusma is a specialist in the Army. He joined 7 years ago and wants to make it at least a 20-year career. He enjoys the camaraderie among the soldiers and being part of a team that serves the country. He was deployed to Poland for two months earlier this year. He has been training at Fort Riley for the past eight months.
Heather Eysaman, the school principal, was happy to help accommodate Elusma's visit today.
She started as the principal on Oct. 1, and said Kendall is a caring community.
"It's special for us because he has three students here and his wife works here, too," Eysaman said.