Solar array going up by Albion's sewer plant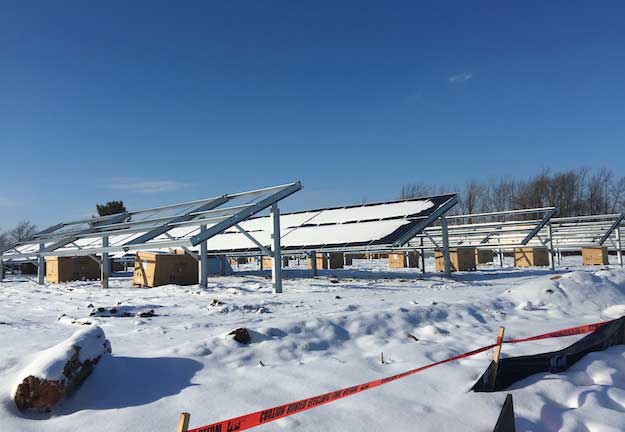 Photo by Tom Rivers
ALBION – A new solar project is being built at the Albion sewer plant at the corner of Butts Road and Densmore Road.
Some of the new panels are shown this afternoon. Tesla is installing the solar panels, which will be on the east and west sides of the sewer plant.
Tesla is building the facility without charging the village. The company is using state and federal incentives for the project's cost.
The village will sell the power generated to National Grid, which is expected to generate at least $80,000 annually for the village.