Soil & Water, DEC talk benefits of tree planting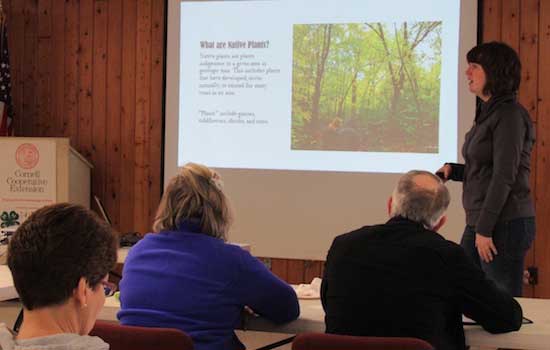 KNOWLESVILLE – The Orleans County Soil and Water Conservation District and NYS Department of Environmental Conservation hosted a Tree Planting Workshop ON Saturday morning in the Trolley Building on the Orleans County 4-H Fairgrounds.
Jena Buckwell (pictured) of the Soil and Water Conservation District spoke on increasing biodiversity with native plants and making trees and shrubs work for you with conservation-focused planting.
Gary Koplun, DEC Region 8 Forester, presented on tree planting basics including soil sampling, location selection, tree planting and care.