Snowy Owls make return to area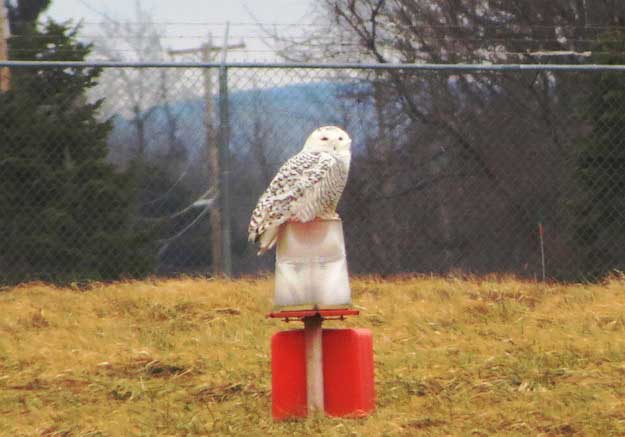 Photos by Peggy Barringer
BATAVIA – A Snowy Owl was spotted on Sunday in Batavia at the Genesee County Airport on East Saile Drive. Peggy Barringer of Albion has been on the lookout for a Snowy Owl and was thrilled to see one on Sunday.
She used a zoom lens and took these photos through a chain link fence.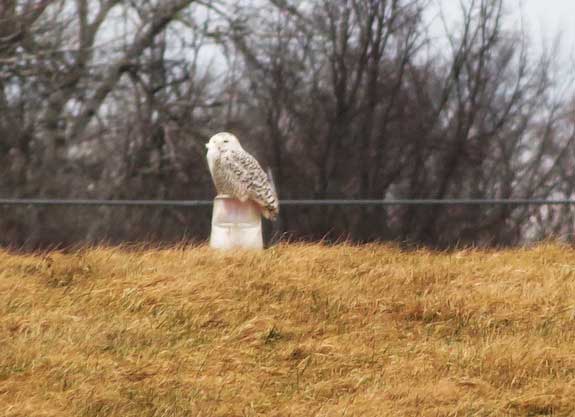 The owls typically nest in the Arctic tundra and winter in Canada. But in recent winters they have migrated into the U.S. in search of food.
This owl appears to be a female. The males tend to be nearly all white while the females have darker markings except on their faces, which are always white.