Snowy Owl sighted this morning at Lakeside park in Carlton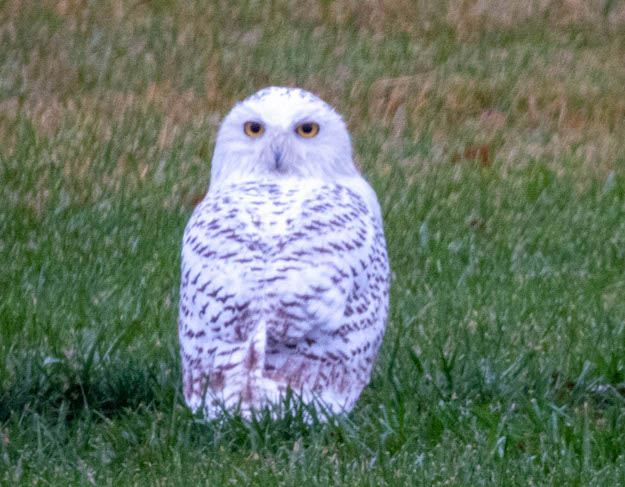 CARLTON – Don Bemont sent in this photo he took of a Snowy Owl this morning, soon after it got light. Bemont took the photo along the service road at Lakeside Beach State Park.
The owls typically nest in the Arctic tundra and winter in Canada. But in recent winters they have migrated into the U.S. in search of food.
This owl appears to be a female. The males tend to be nearly all white while the females have darker markings except on their faces, which are always white.