Snow turns canal bridge from green to white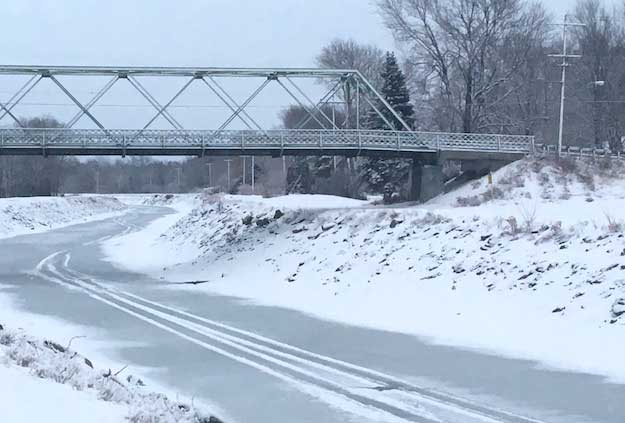 Photos by Tom Rivers
ALBION – Orleans County has about two dozen canal bridges that are about a century old, built when the canal was widened from 1905 to 1918. Nearly all of the bridges are painted green, although the State Street bridge in Medina is black.
On Thursday, some of the bridges appeared to be white after sticky snow fell. The top photo shows the Brown Street bridge in Albion, which is normally green. (It is showing many rust spots lately. The bridge has been closed to traffic since 2012.)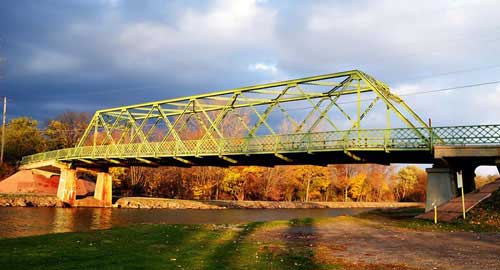 This picture from Dec. 4, 2015, shows the Brown Street bridge in its green glory.