Snow making roads slick, visibility poor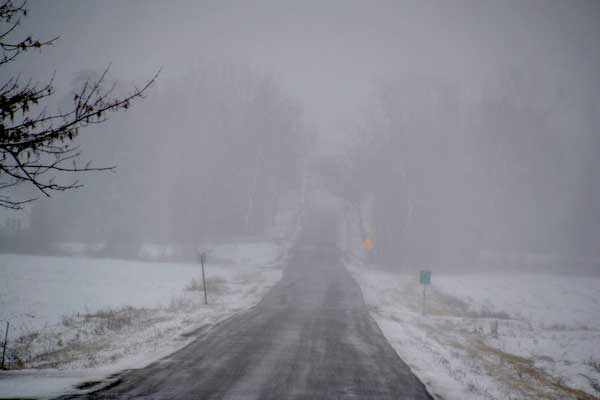 ALBION – This photo taken around noon today shows Keitel Road in Albion looking south towards the canal bridge.
About 1 to 3 inches of snow is expected today. It has left roads slick with at least three accidents in Orleans County today, including a two-car collision with injuries at about 11 a.m. in Clarendon on Upper Holley Road.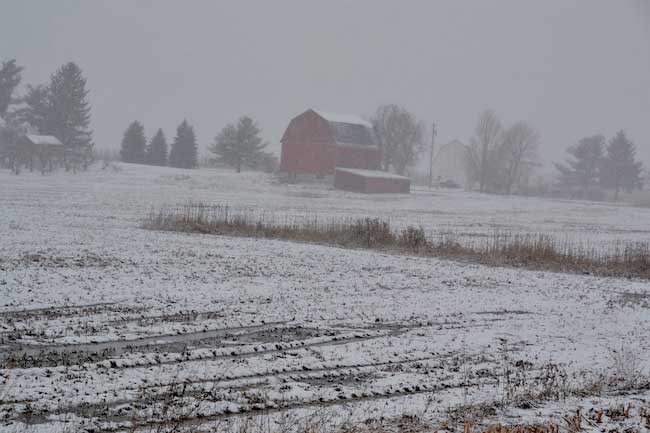 This photo shows a field by Keitel Road in Albion with a barn in back.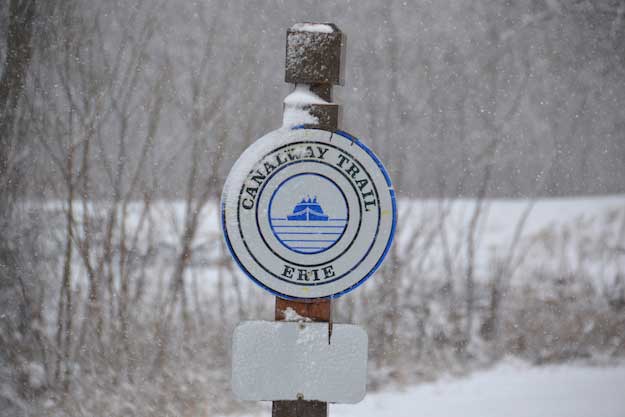 The snow is falling by a canal sign next to Densmore Road.