Snow is coming down fast and furious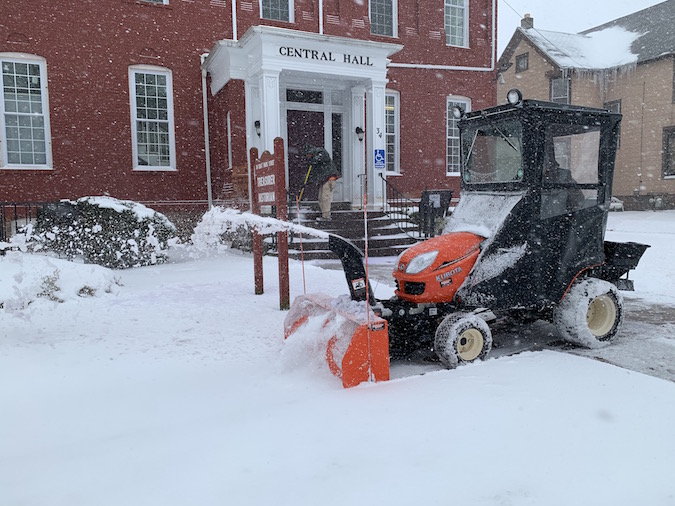 Photo by Tom Rivers
ALBION – The Orleans County DPW staff clears the sidewalks and steps at Central Hall on East Park Street in Albion. This is the office building for the treasurer's office and county historian.
The county and much of Upstate NY are under a Winter Weather Advisory until 1 a.m. tonight. Orleans County is expected to get up to 4 inches of snow during the day with another 1 to 2 inches tonight, according to the National Weather Service in Buffalo.
The high temperatures the rest of the week include 28 on Wednesday with another ½ inch of snow possible, 20 on Thursday with a chance of snow showers, 16 on Friday with a chance for snow showers, and 20 on Saturday with a chance for more snow showers.