Snow bursts today follow recent ice and rain deluge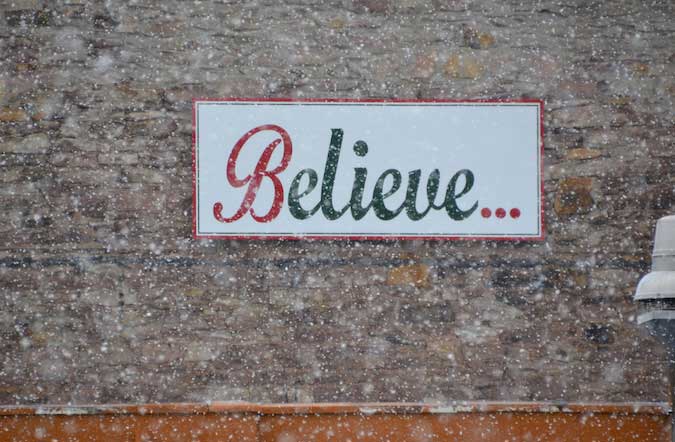 Photos by Tom Rivers
ALBION – A burst of snow fell in Albion about 4 p.m. This photo shows the "Believe" sign up high on Main Street in Albion. Those hoping for spring-like weather will have to wait a few more days.
There are chances for more snow on Wednesday, Thursday and Friday, when the highs for the three days will about 40. Saturday it should reach 45, followed by a high near 50 on Sunday, 55 on Monday and 60 on Tuesday, according to the National Weather Service.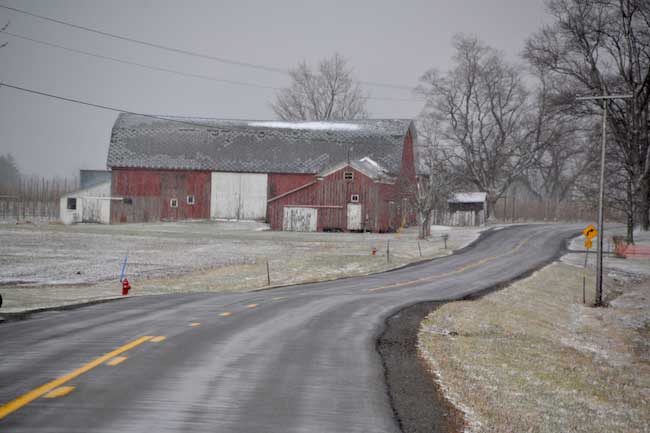 A barn on Zig Zag Road in Albion is pictured at about 4:30 p.m. when temperatures were in the low 30s.