Snoopy and friends take the stage at Albion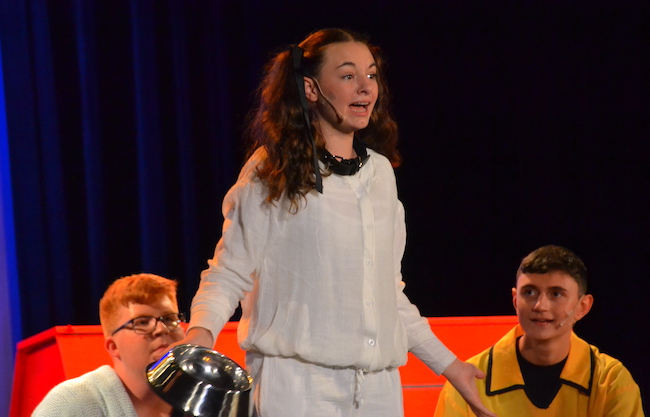 Photos by Tom Rivers
ALBION – Mallory Kozody stars as Snoopy in the Albion High School Drama Department's production of The World According to Snoopy!!!
Opening night was Friday with shows today at noon and 7 p.m. in the middle school auditorium. Tickets are $5 each.
Nick Andrews, left, is Linus and Zackary Baron is Charlie Brown.
The musical is based on the Peanuts comic strip by Charles M. Schulz. This is an updated musical featuring the characters from Peanuts.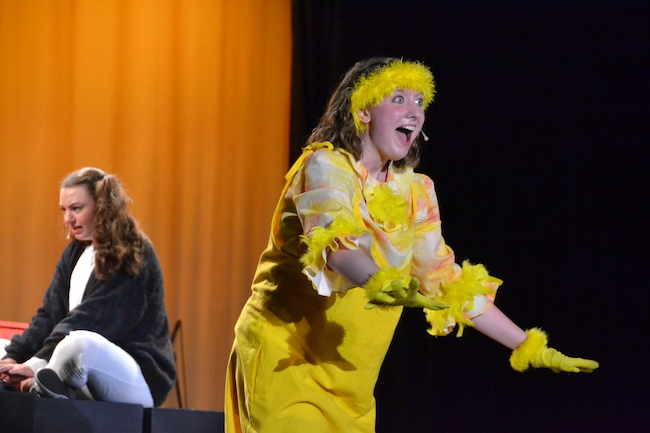 Natalie Baron portrays Woodstock in the musical. In this scene she is acting out a scene being written by Snoopy for a book submission. Snoopy received several rejection letters from publishers for the material. Woodstock is quite animated in the show as Snoopy's best friend.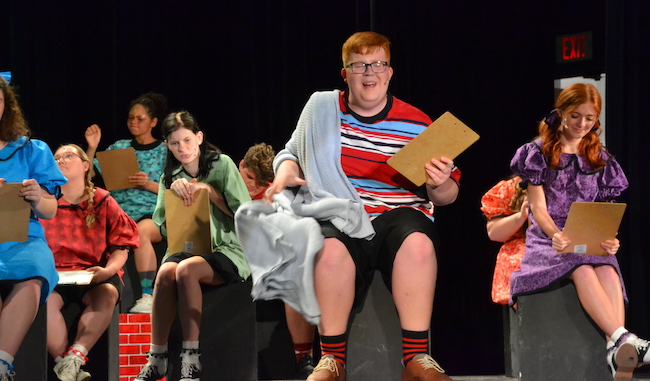 Nick Andrews as Linus keeps his blanket close at all times. Here the characters are in school struggling with an essay about Edgar Allan Poe. Mallory Kozody provides the voice of the teacher, Ms. Othmar. Alexis Hand in green is Peppermint Patty and Ella Trupo is Sally at right.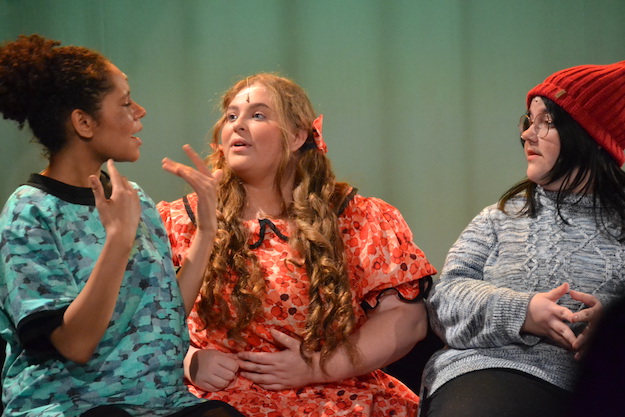 There are 17 students in the cast, including from left Khalil Thompkins as Floyd, McKenzie Olmstead as Frieda and Charlie Allen as Eudora. There are 38 students total involved in the production.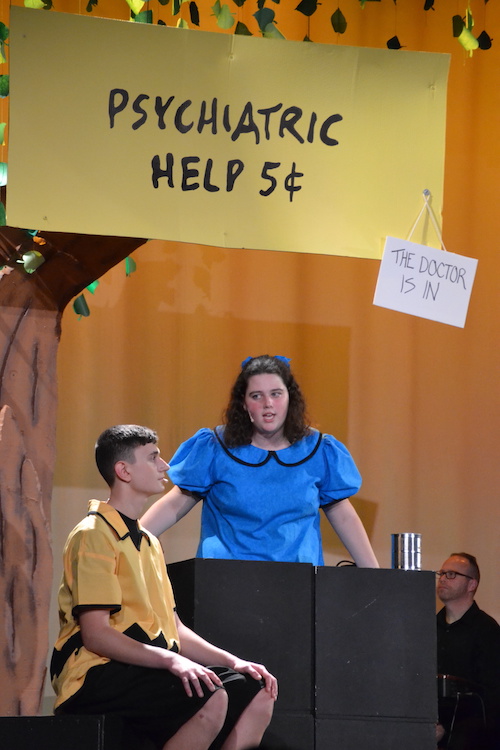 Charlie Brown (Zack Baron) seeks help from Lucy (Mallory Ashbery). Charlie Brown struggles with feelings of being a misfit. Lucy doesn't offer much to make him feel better. Mike Thaine, the high school band teacher in back right, played Charlie Brown in an Albion show in 1985.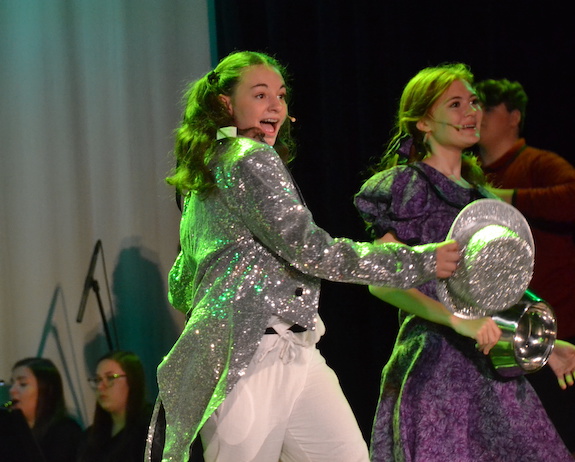 In this scene Snoopy (Mallory Kozody) sings about being "The Big Bow Wow" and becoming the "head beagle."