Smoke alarm alerts homeowner in late-night fire in Albion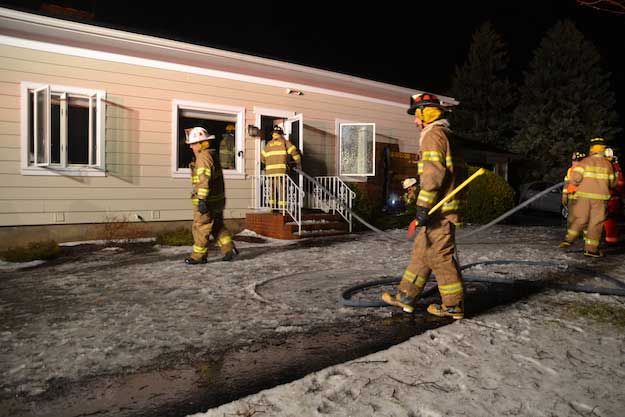 Photos by Tom Rivers
ALBION – Firefighters were called to a house fire with thick smoke at about 3:30 this morning. The homeowner, Mary Kuhn, was awakened by a smoke alarm and that likely saved her life, said Harry Papponetti, the Albion fire chief.
Albion, Barre and Medina firefighters put out the fire at the house across from Mount Albion Cemetery on Route 31. (Holley and Carlton firefighters provided mutual aid by filling in at the Albion Fire Hall.)
No one was injured and the damage appears to be limited to the back corner of the house. Fire investigators are determining the cause.