Sledders revel in snow at Bullard Park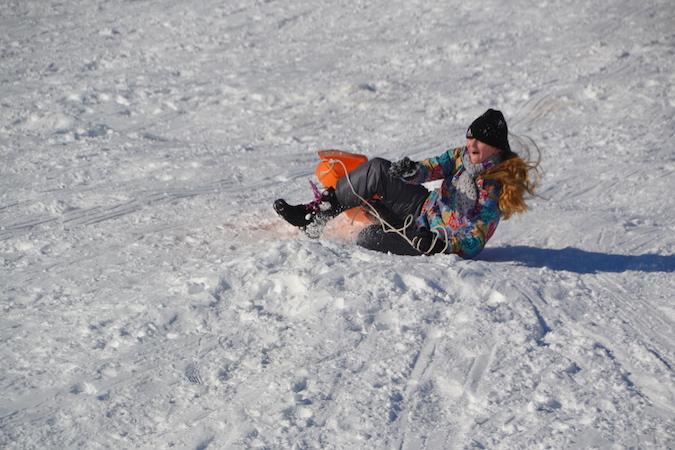 Photos by Tom Rivers
ALBION – Mary Grace McCormick, 10, of Albion wipes out coming down the sledding hill at Bullard Park in Albion this afternoon.
It is a perfect day to go sledding with lots of fresh snow, sunshine and temperatures in the mid 30s.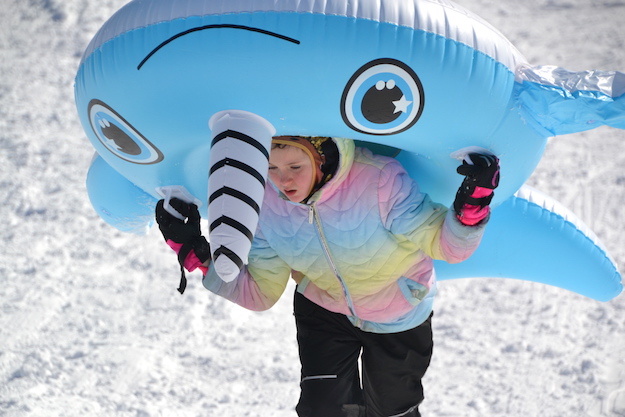 Allie Kekoe, 8, of Hilton carries an inner tube of a Narwhal, a whale with a large protruding tusk. Allie was visiting family in Albion and joined them in sledding at Bullard.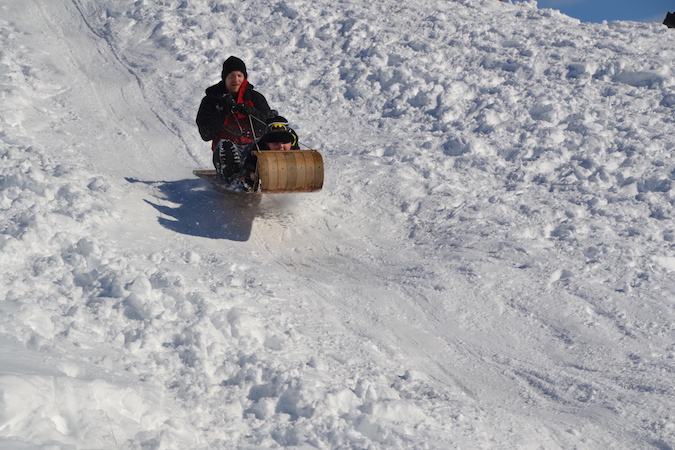 Joseph Dibley and his son Keegan, 4, of Albion head down the east side of the hill on a toboggan.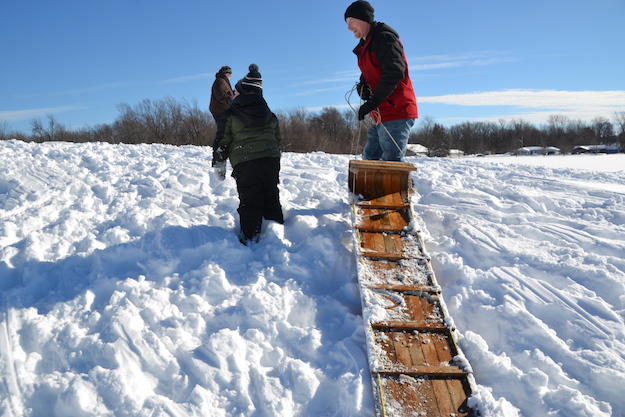 The father and son get ready to walk back up the hill for another ride down the hill.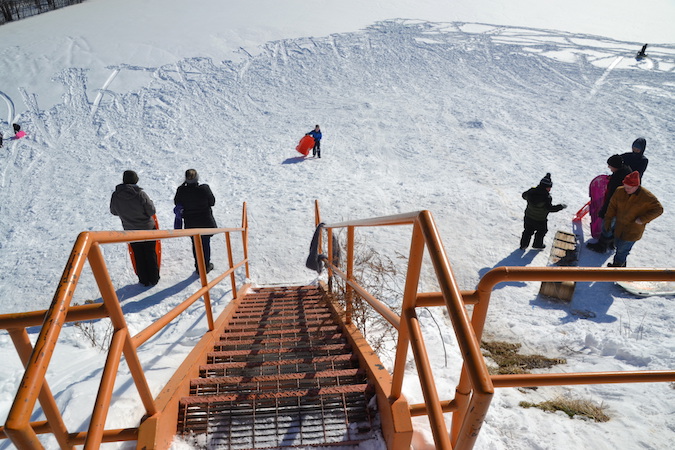 This photo was taken up from the highest point of the hill, looking out on the south side of the hill. There were about 20 people sledding at 2 p.m. with some people serving hot cocoa from the parking lot.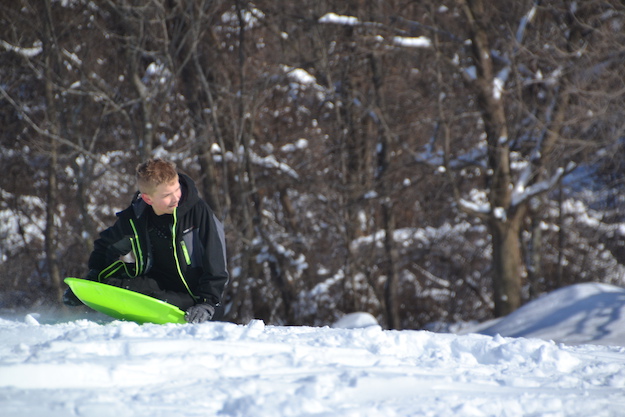 Tosh Spilberg, 13, of Wayland rides a green disc down the hill. He was visiting family in Albion.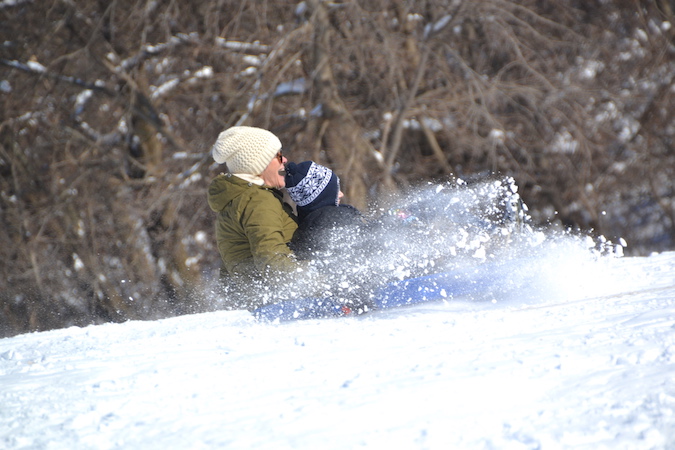 Susan Oschmann of Albion has fun going down the hill with her granddaughter Gemma.