Sledders delight in hill at Bullard after first big snowfall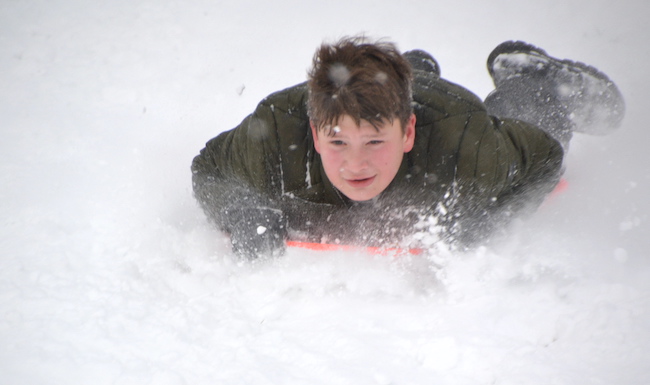 Photos by Tom Rivers
ALBION – Logan Kast, 12, of Albion gets sprayed with snow as he heads down the sledding hill at Bullard Park on Saturday. There hasn't been much snow this year, but several inches fell on Friday and Saturday and many people dusted off their sleds, inner tubes and saucers.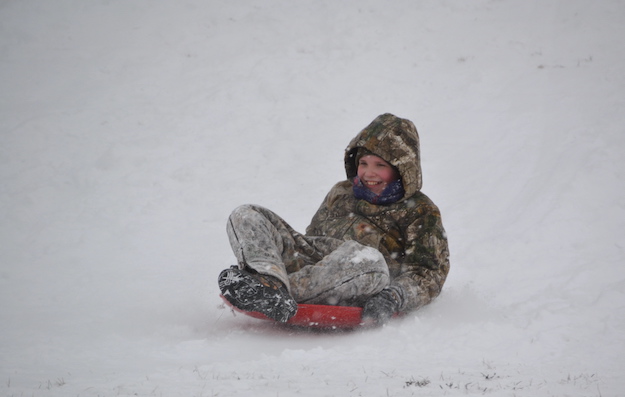 Frankie DiCureia, 11, of Medina had a ball zooming down the hill.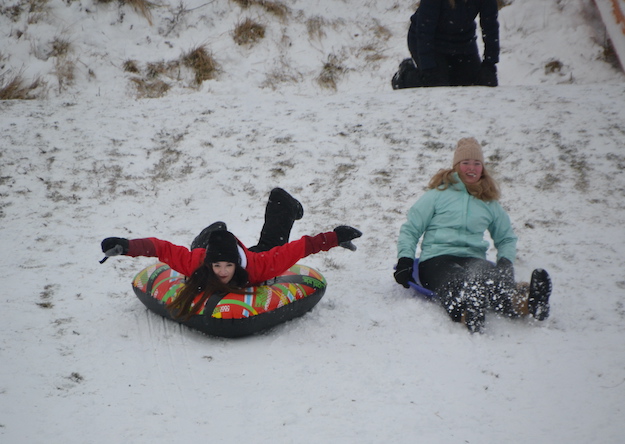 Sophia Albanese, left, and her friend Mickey Stowell, 14, of Albion descend down the hill. There were kids of all ages having fun sledding on Saturday. The temperature was in the 20s, but there wasn't much wind.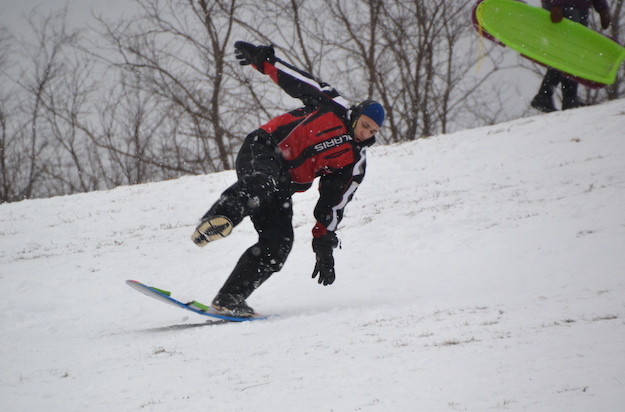 Traivon Eibl of Albion tried snowboarding and had a wipeout.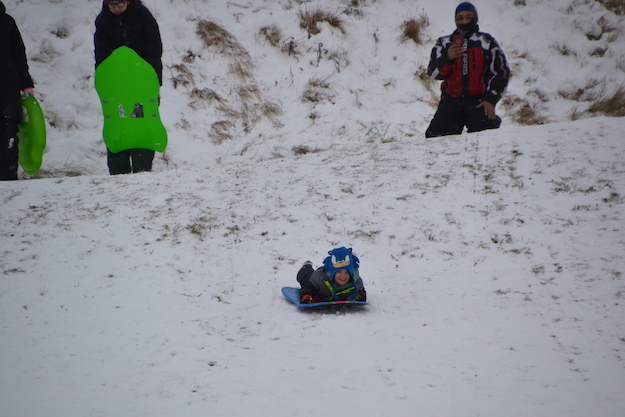 Lincoln Eibl, 4, is all smiles heading down the hill after a gentle push from his father, Traivon.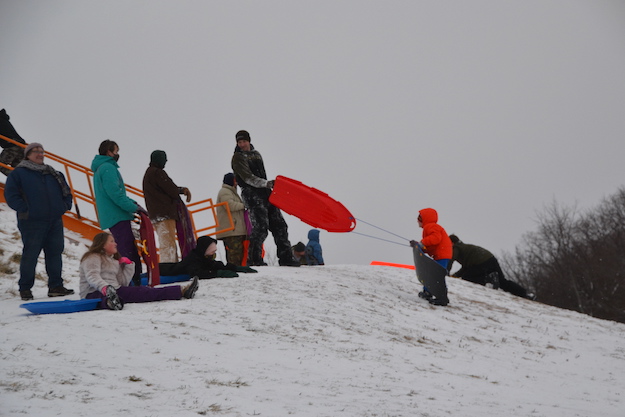 Finley Draper, 7, of Lyndonville grabs a string from his dad Tim Draper to climb the last slippery spot on the hill.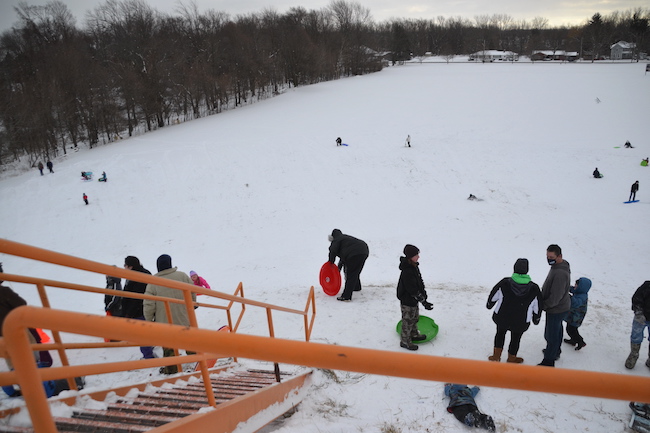 This photo is from the very top of the hill, where there is a staircase. Sledding can down the hill from a few different directions.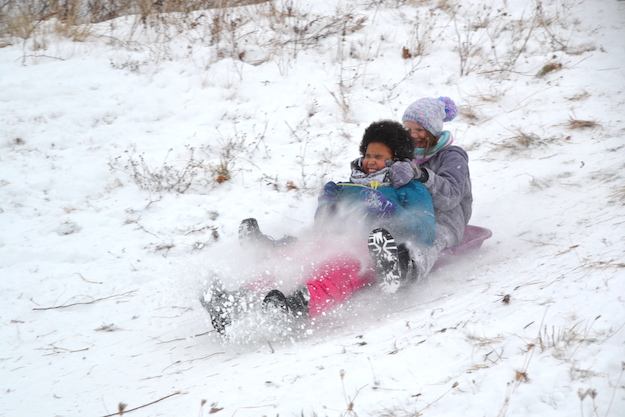 Rose Collins, 9, of Medina and Lucy DiCureia, 10, of Medina get sprayed with snow as the take off down the hill on the west side.