Skydiver rescued after getting stuck 65 feet up in a tree in Barre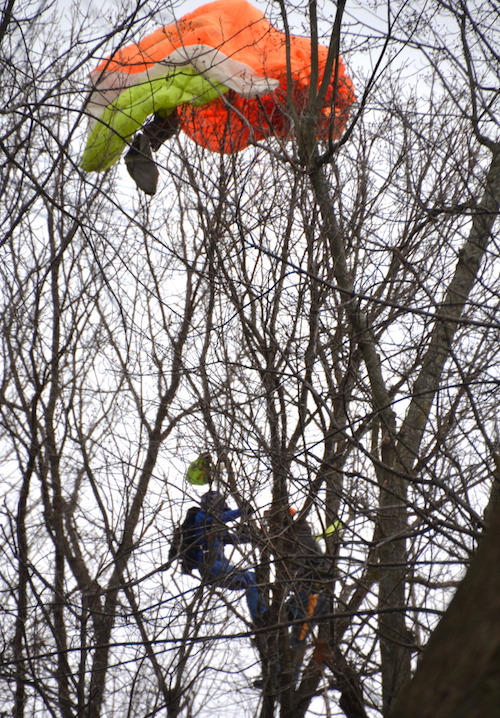 Photos by Tom Rivers
BARRE – Greg Rosato (right), a tree climber from Gaines, is 65 feet up a tree helping to free Melissa Allport of Carlton after she got stuck in the branches next to the Pine Hill Airport this afternoon.
Allport was doing a New Year's Day jump from an airplane about 10,500 feet up with WNY Skydiving. The group does a popular skydiving event annually to start the year.
This was the 54th jump for Allport, who is a licensed skydiver. She said her helmet fogged up and she became disoriented in the air. She also was using a larger parachute at 200 square feet and the wind took her into the trees next to the air strip at the airport.
Allport said she learned from the experience and is looking forward to jumping again.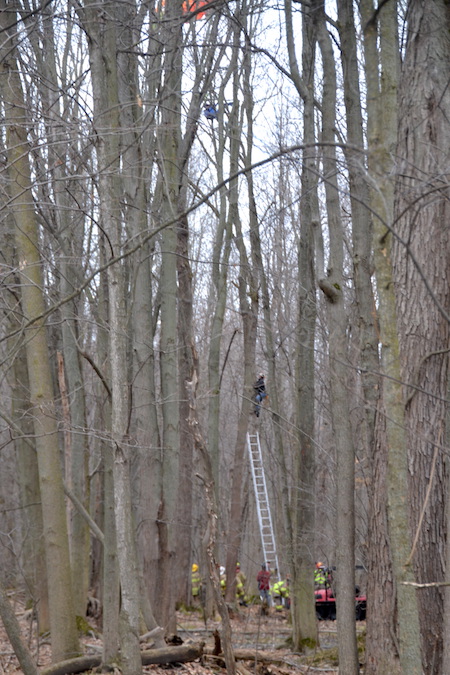 Barre and Clarendon firefighters took a  20-foot-high ladder back into the forested area by the airport. That wasn't nearly high enough to get Allport. Rosato, a motor equipment operator for the Orleans County DPW, also has run his own tree business the past 25 years.
Firefighters reached out to him at about 1 p.m. Rosato was home and was able to respond.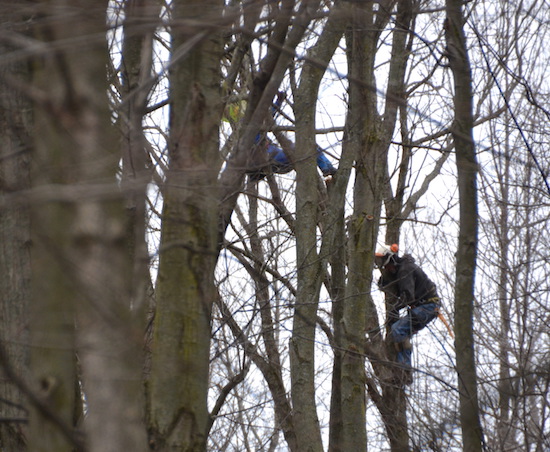 Rosato used tree climbing spikes to get up to Allport. He threw a rope over limbs above him and tied himself off with his harness in case he slipped. He was able to quickly climb the tree and get to Allport, whose legs were getting numb with the temps in the low 30s.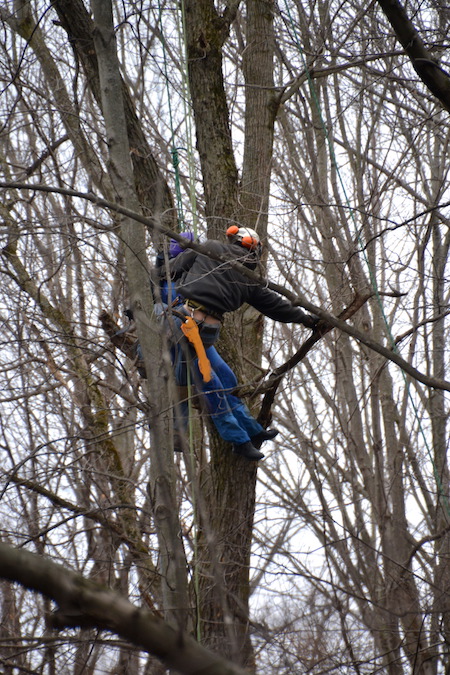 Allport was already wearing a harness for her parachute. Rosato used a carabiner hook to connect a rope to Allport's harness. The firefighters had a pulley and they were able to lower Allport through the branches. Rosato helped to guide her as she went down. He used a chainsaw to remove some branches that were in the way.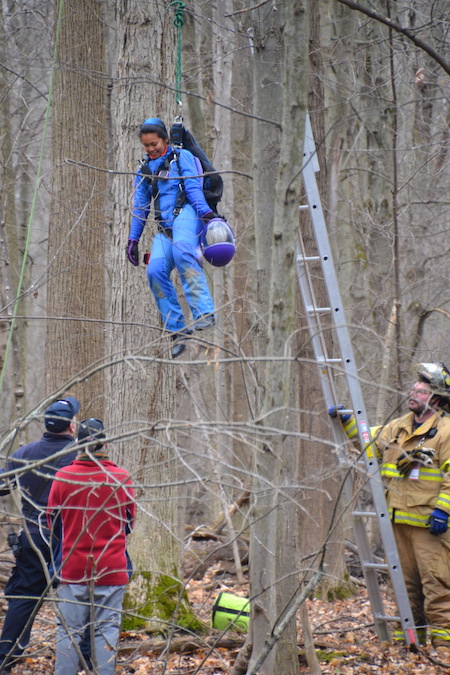 Melissa Allport thanked the firefighters and wished them a Happy New Year's Day as she was lowered to the ground.
Barre firefighters say there have been few calls over the years for the skydivers. Tim Allen, owner of WNY Skydivers, has done 9,000 jumps himself. He praised the firefighters and Rosato for their response. They had Allport down in about 45 minutes after the initial dispatch call.
"Greg and the folks at Barre Fire Department did a great job," Allen said.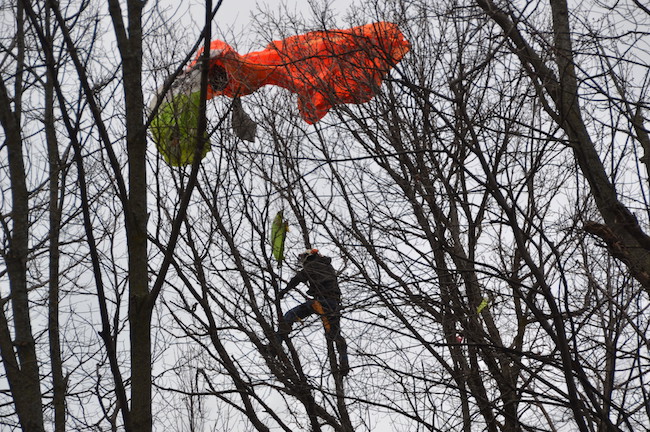 Rosato was also able to get the parachute out of the tree, by cutting a few branches.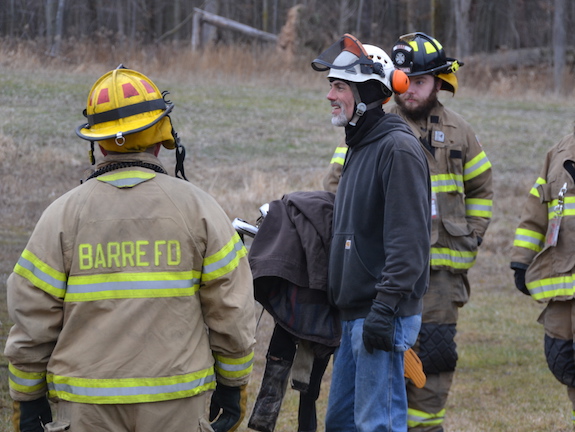 Greg Rosato said he was happy he could help today.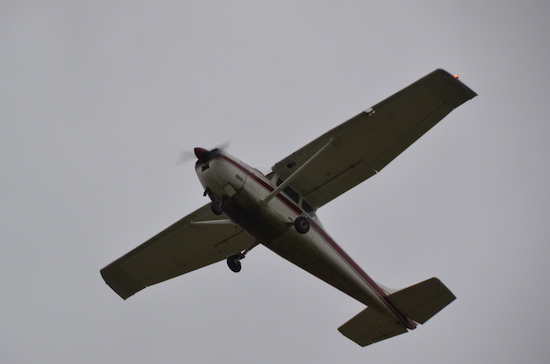 Once Allport was safe and back in the clubhouse, other skydivers were ready for their jumps at about 10,500 feet.