Skip Draper praised for 24 years of service as Shelby town supervisor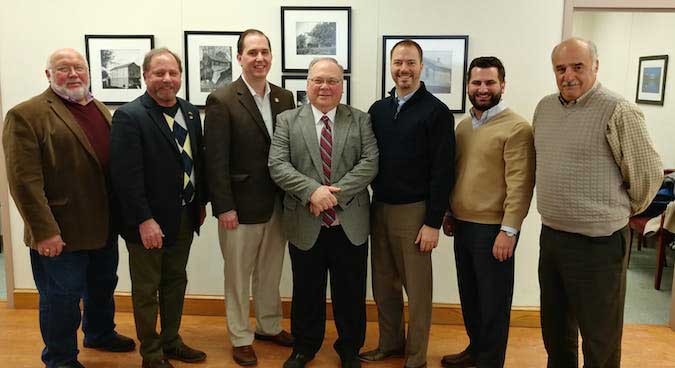 Photos courtesy of Darlene Rich
SHELBY – Skip Draper, center, was the focus of a celebration on Friday for his 24 years of service as town supervisor. Draper didn't seek re-election in November to town supervisor. He instead ran unopposed for a county legislator position. He starts as legislator on Jan. 1.
Draper is pictured with several local and state elected officials at the Town Hall, including from left: County Legislator Bill Eick (a former Shelby town councilman); Assemblyman Steve Hawley (whose district used to include Shelby), Assemblyman Michael Norris (whose district includes Shelby); Skip Draper; State Sen. Robert Ortt; Michael Kracker, deputy chief of staff for Congressman Chris Collins; and John DeFilipps, chairman of the Orleans County Legislature.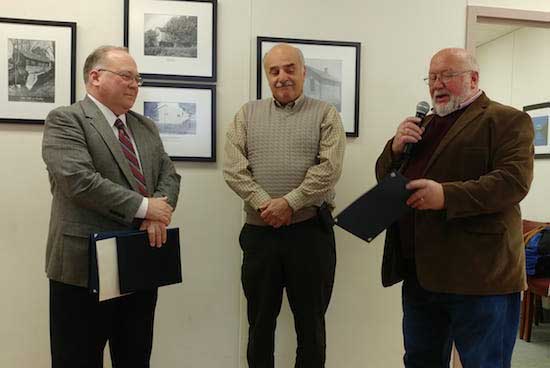 Draper received several certificates of appreciation and citations. Bill Eick and John DeFilipps presented Draper with a certificate from the County Legislature.
Draper was praised for working to establish new water districts in the town and pushing through infrastructure projects that assisted with economic development, especially along Maple Ridge Road and Bates Road. Draper is a member of the board of directors for the Orleans Economic Development Agency.
He also supported the effort to move the town hall to a former Niagara Mohawk building on Salt Works Road. That building is also used for some Medina Village Board meetings and has a satellite office for the Orleans EDA.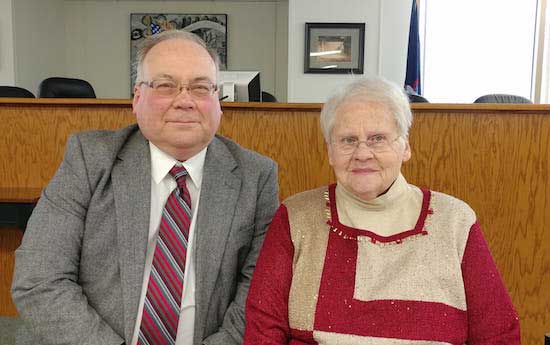 Draper is pictured with his mother, Barb, during the celebration on Friday.