Skate Jam highlights push for better skate park in Medina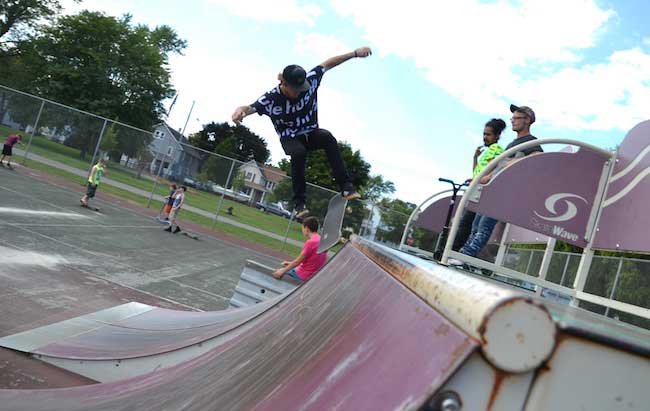 Photos by Tom Rivers
MEDINA – Jeremy Brandenburg, 24, of Medina goes up a ramp and does a 180-degree turn during the Skate Jam on Saturday at Butts Park.
The event brought together people who enjoys skateboarding and scooters. Organizers also wanted to highlight some of the deficiencies at the skate park, including aging equipment and cracks in the asphalt surface.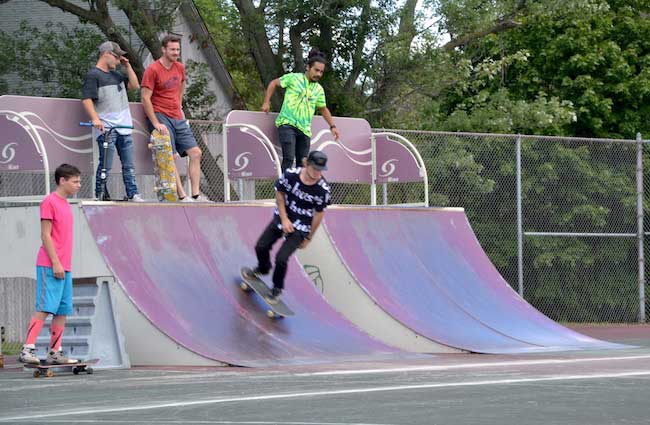 Jeremy Brandenburg said some of the metal ramps are starting to separate where the metal pieces are joined. Those small cracks cause many of the skaters to wipe out, he said.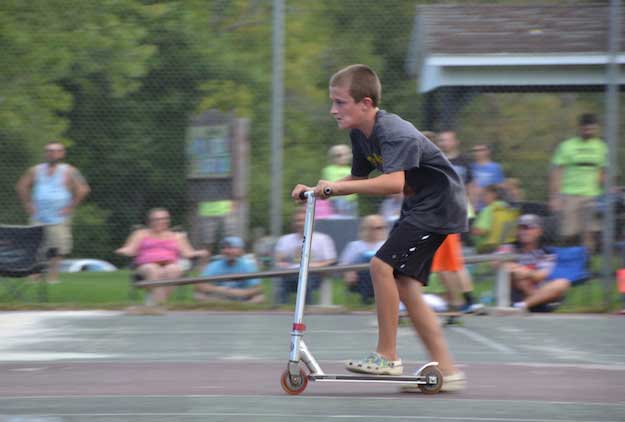 Jacob Neal, 11, of Albion whizzes by on his scooter. Some of skaters and riders received prizes for doing the best tricks during the Skate Jam.
Alex Feig was the lead organizer of the Skate Jam on Saturday. He used the event as an opportunity to survey skate park users. He said there are grants available to upgrade the current park or to build a new one. He is trying to gauge the interest in the community for an improved or new skate park.
The current skate park was built on a former tennis court and the 20-year-old ramps, ledges and quarter pipes. The asphalt is prone to deterioration.
"Skateboarding reaches kids who are not connected to traditional sports," Feig said. "I want there to be a skate park where they want to come."