Sixth-graders learn about conservation, and the challenges for many creatures to survive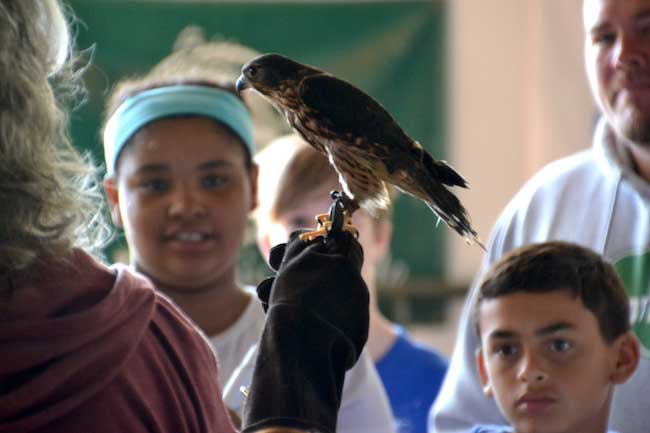 Photos by Tom Rivers: Sixth-graders from Medina meet a merlin, a small falcon that is held by Daena Ford, president of Braddock Bay Raptor Research in Rochester.
This was one of 13 stations during Conservation Field Days at the Orleans County 4-H Fairgrounds in Knowlesville. Sixth-graders from Albion, Holley and Kendall visited the fairgrounds for Conservation Field Days on Tuesday. Today, students from Medina and Kendall are learning about earth-friendly topics. This is the 50th annual Conservation Field Days.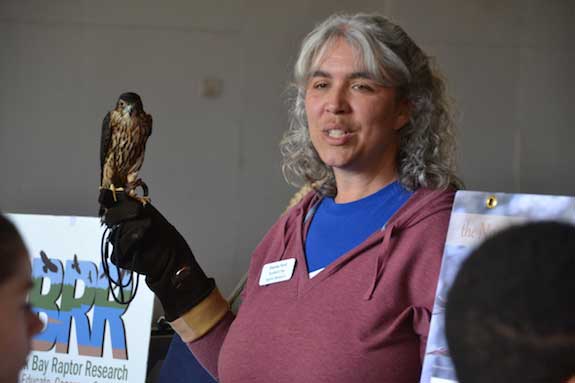 Daena Ford, president of Braddock Bay Raptor Research in Rochester, holds the merlin. She discussed birds of prey, their habitats and ecosystems. This is the first time Braddock Bay has been at Conservation Field Days in about a decade.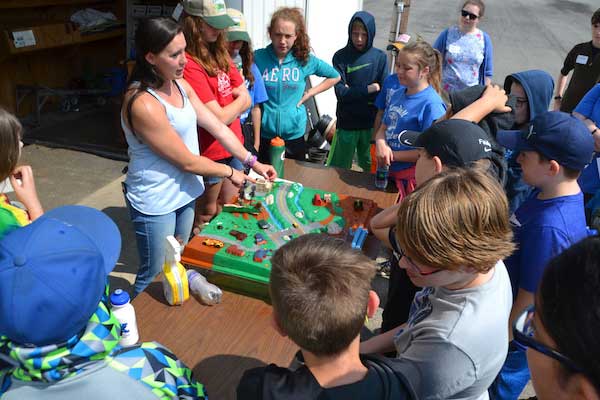 Amy Jessmer, an intern for the Orleans County Soil & Water Conservation District, shows students a model that demonstrates how water flows through a watershed. She discussed how our daily lives affect water quality and what we can do to protect our water resources.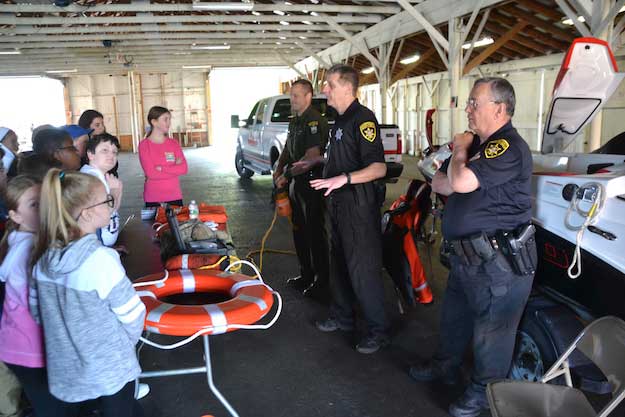 Two marine patrol deputies for Orleans County Sheriff's Office, Bob Barrus (center) and Bill Larkin, right, discussed boater safety. They are joined by Vern Fonda, a conservation officer for the state Department of Environmental Conservation.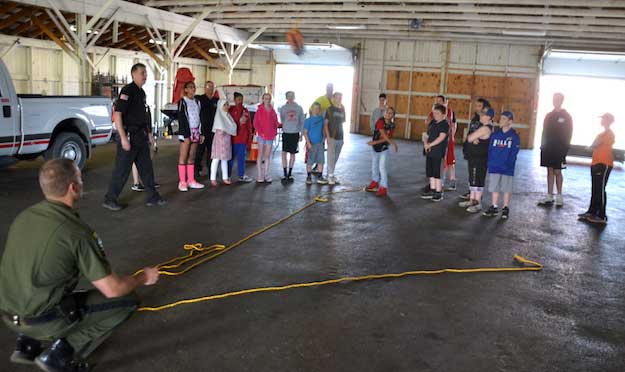 Vern Fonda, the conservation officer, showed students how to toss a rescue throw bag. Fonda and marine patrol deputies discussed boater and water safety, using life jackets and the "buddy system."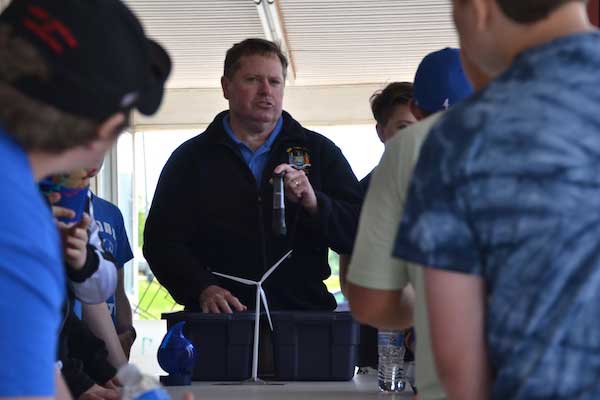 Scott Dean of the NYS Public Service Commission discusses renewable energy and ways to conserve power.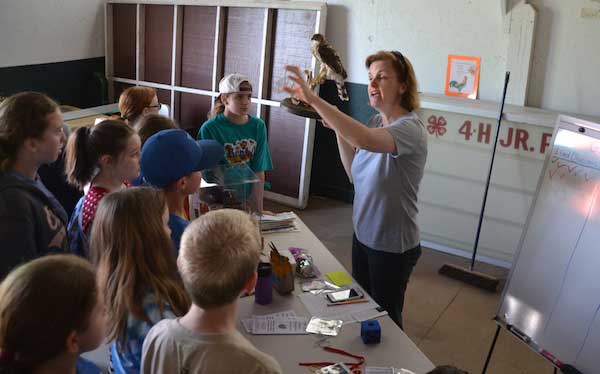 Meaghan Boice-Green of the Department of Environmental Conservation told students how critical birds and butterflies are to our ecosystem, yet they face many challenges to survive.
Other stations included Orleans County master gardeners discussing composting, Orleans County Health Department educating about rabies, and the Gregoire family in Murray highlighting hunting and trapping for wildlife management.
Students were also encouraged to turn off the computer games and play with a dog. The different sixth grade classes also competed in an eco-game show. Students also learned about climate monitoring, and there was a station about bugs, showing how some insects are beneficial and others are pests.