Sixth-grader wins Albion spelling bee, advances to regional competition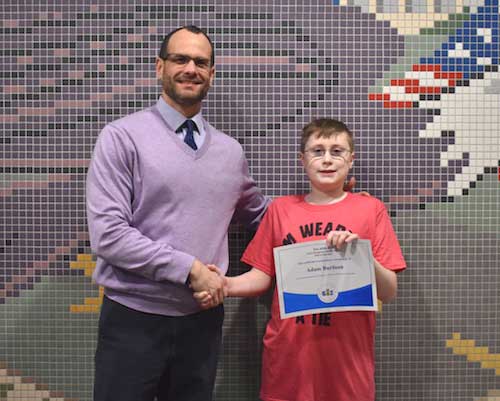 Photo courtesy of Albion Central School
ALBION – Adam Burlison, an Albion sixth-grader, is congratulated by Middle School Principal Brad Pritchard after Adam won the Albion Middle School spelling bee on Wednesday.
Adam topped 20 students in grades 6 through 8 in the Albion competition. He correctly spelled the word "writhing" for his final word to win the spelling bee.
He advances to the regional contest on March 23 at 10 a.m. at Batavia High School.
Adam in 2017 won the Western New York spelling bee in Grand Island, which featured 46 of the top spellers in WNY from grades 4 and 5.