Site cleared for new Dollar General on Main Street in Lyndonville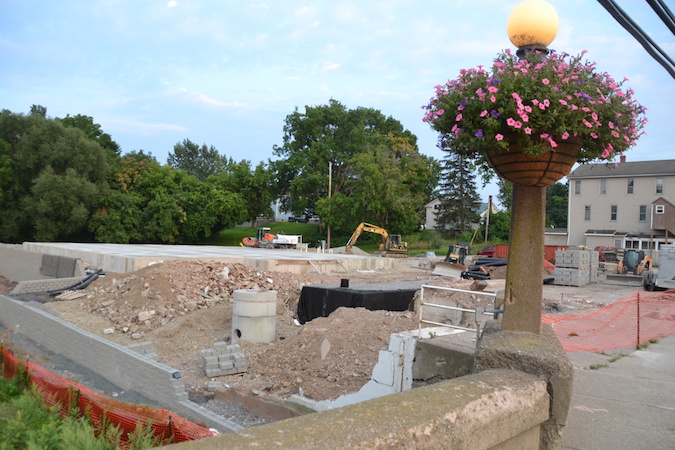 Photos by Tom Rivers
LYNDONVILLE – The former Crosby-Whipple building has been demolished and removed at 30 North Main St. in Lyndonville to make way for a new Dollar General.
These photos show the site on Friday evening. The new store will be next to Johnson Creek. The project includes a retaining wall next to the waterway.
The site will become a 7,600-square-foot Dollar General with 29 parking spaces. The Broadway Group in Huntsville, Alabama is the developer for the project. The 7,600-square-foot store is the smallest model offered by Dollar General. Most of the Dollar Generals are more than 9,000 square feet. The parcel of land on Main Street doesn't give enough room for the larger size store.
The store will have 8 to 10 employees and offer convenience for Lyndonville shoppers, the Broadway Group told village officials back in March. Dollar General has another store 3.75 miles away at the corner of routes 63 and 104 in Ridgeway.