Sip N' Stroll is back by popular demand in Albion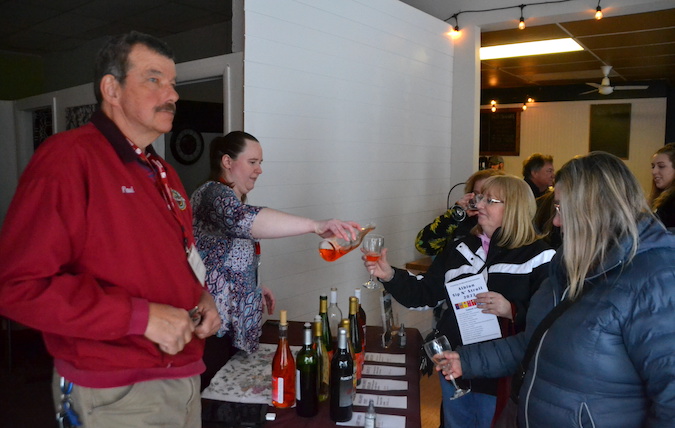 Photos by Tom Rivers
ALBION – Connie Rodas serves a tasting of wine from Schwenk Wine Cellars to Lisa Girvins, who attended today's Sip N' Stroll in Albion with her friends Libby Bentley and Amanda Clemens.
About 300 people attended the event which included tastings from about a dozen wineries, distilleries and breweries.
Paul Swchenk, left, is the owner of Schwenk Wine Cellars in Kent. They were serving out of the Coffee Joint.
Today's event was expanded up Main Street from the downtown to include Bloom's Flower Shop, the Main Street Thrift Store, Dubby's Tailgate and the Arnold Gregory Complex. A limo bus was available to shuttle people to the different locations.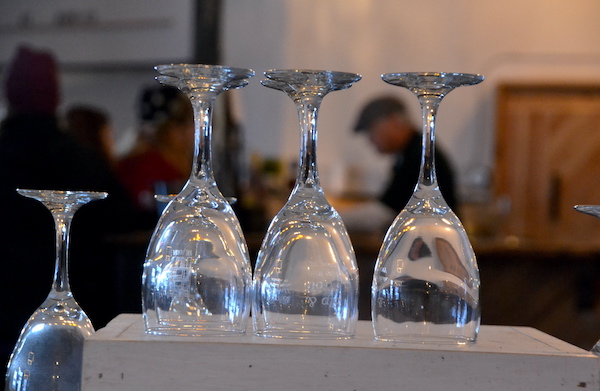 Souvenir wine glasses were available at The Lockstone, one of two registration sites with the other at Dubby's.
The event is a fundraiser for the Albion Merchants Association, a chance to highlight participating businesses, as well as offering a fun outing for the community.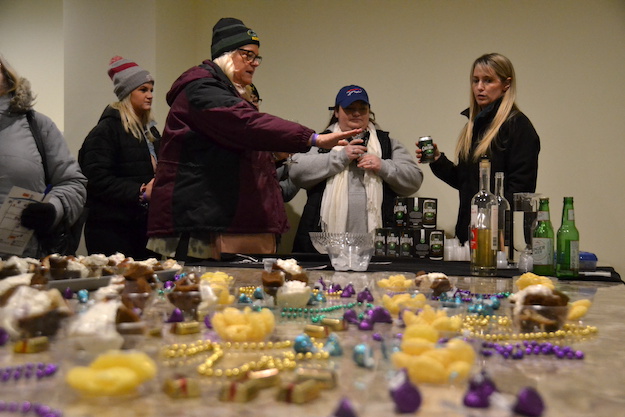 Julia Fleming, right, serves for Yoga Pants Vodka which was hosted by Snell Realtors with a Mardi Gras theme. Karen Burke is joined by friends Halle Deuil and Krista Jurs.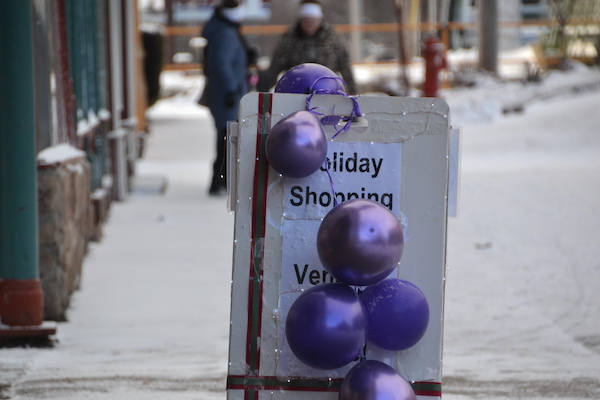 This grape balloon display signified that the Downtown Browsery was one of the stops on the Sip N' Stroll.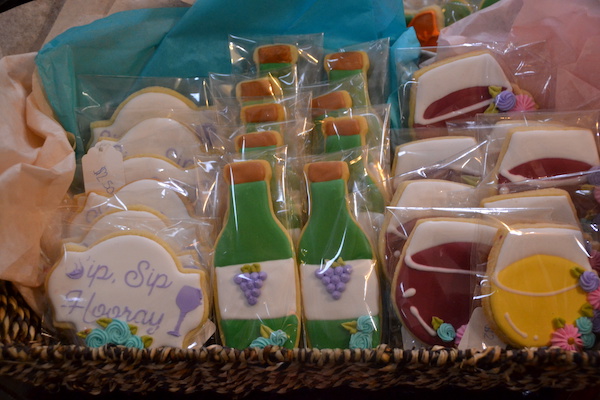 Stephanie Balk made these frosted cookies for the Sip N- Stroll. They were available at the Downtown Browsery.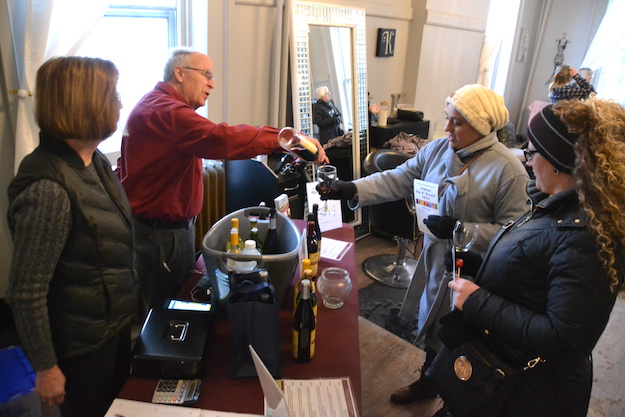 Carrie Riley, second from left, and her friend Beth Stanley of Albion sample wine from Thousand Islands Winery, which was served by David and Nancy Mantle from The Parlour in the former Swan Library.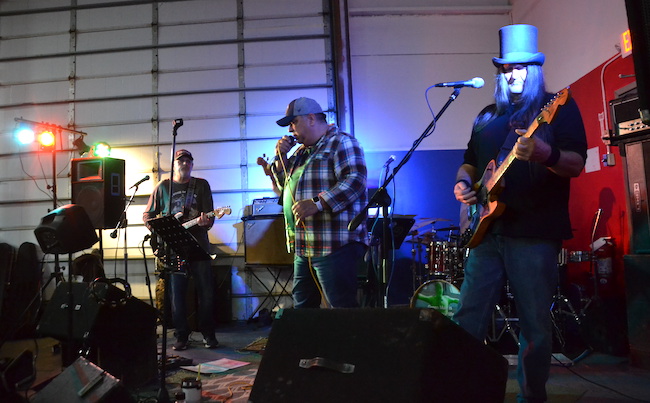 Lead singer Lonnie Froman and The Who Dats performed for a big crowd at the after-party at Dubby's Tailgate.