Singers put on a show during karaoke finals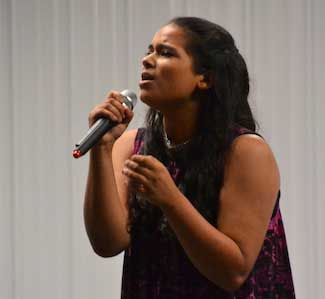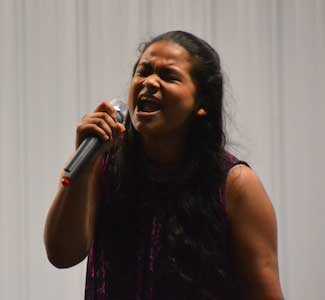 KNOWLESVILLE – The top karaoke singers at the Orleans County 4-H Fair squared off in the finals on Thursday night with $1,000 in money, including $500 to the winner.
Tamara Huzair, 16, of Lyndonville won the competition with her rendition of "Praying" by Kesha. Two of her siblings also performed, as well as her grandfather.
Tamara's brother, Ayman, won the title three years ago.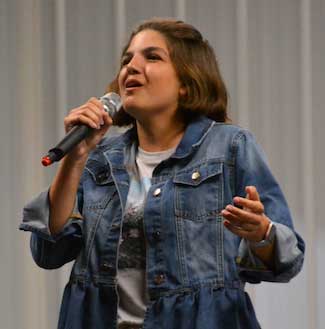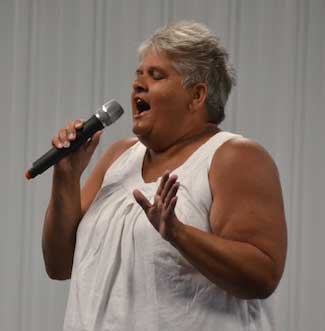 Riley Seielstad, 18, of Albion and her mother, Marlene, had a friendly rivalry in the contest. They both qualified on Monday for the finals that featured 14 singers. Riley won the $125 third place prize for "Feeling Good" by Nina Simone. Marlene sang "Wind Beneath My Wings" by Bette Midler.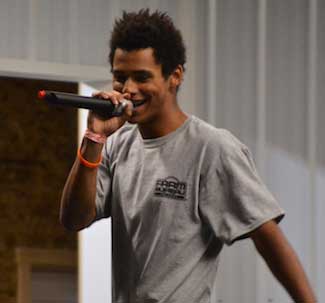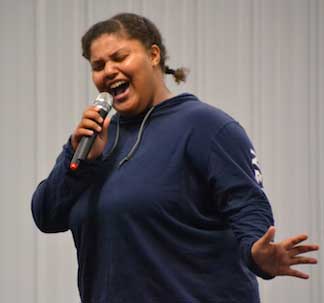 Ryan Krenning of Albion was fourth and won $75 for his rendition of "3000 Miles" by Emblem3. Hannah Brewer of Albion won $50 and fifth place for "Fallin" by Alecia Keyes.