Singalongs, Galaxy Slime, water wars and more at summer reading program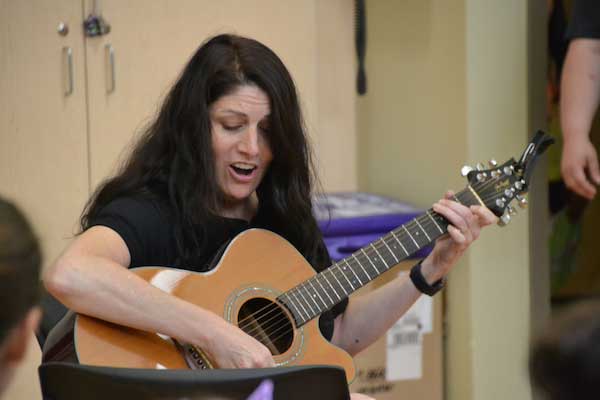 Photos by Tom Rivers
ALBION – Karen Conn, an Albion music teacher, leads children in a singalong at the Hoag Library on Tuesday as part of the Summer Reading Program.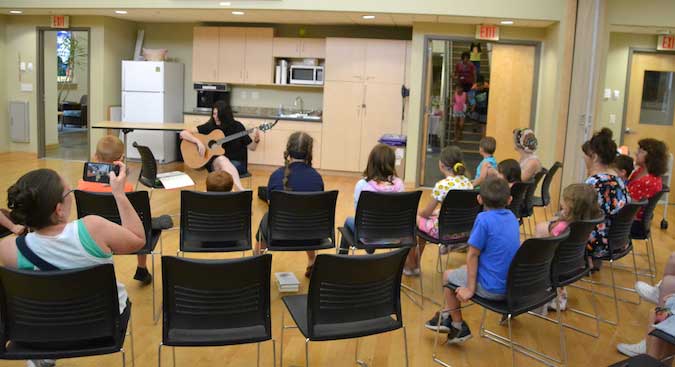 In this song, Conn and the kids are singing, "I've Been Working on the Railroad."
Hoag Library has many different programs scheduled throughout the summer, with most at 11 a.m. on weekdays. On Monday, the program was making Galaxy Slime.
Next week, there will be Waters Wars on Monday with Albion football and softball teams. Click here to see some of the programs planned for the summer.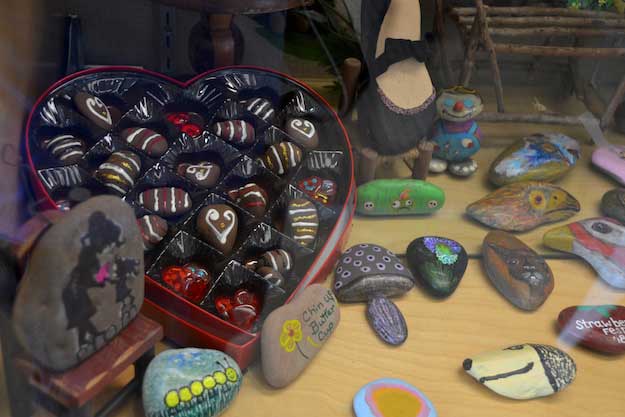 The Albion NY Rocks group has a display of rocks that have been painted, including some that look like a box of chocolates. They are in the front case at Hoag. The Albion NY Rocks group will be at the library on Tuesday at 11 a.m., helping children paint rocks.