Simulator shows students impact of driving while texting, impaired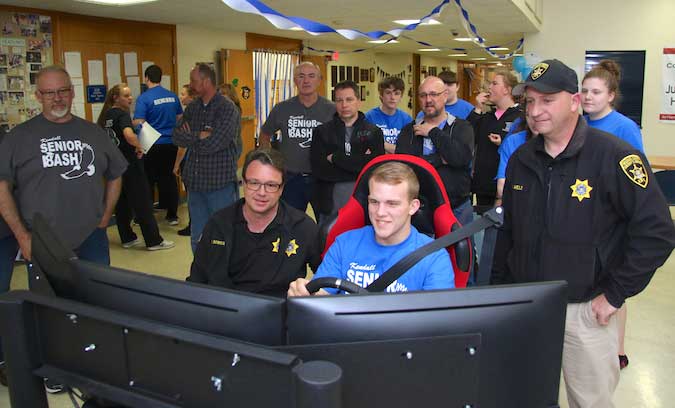 Photos courtesy of David Klafehn
KENDALL – Jeremy Browe drives the new STOP DWI Driving Simulator on Friday at Kendall during the Senior Bash.
Sheriff Randy Bower, front left, Chief Deputy Michael Mele and other Kendall students and parents get a close look at the simulator.
The Orleans County Sheriff's Office used a grant from the New York State STOP DWI Committee to purchase a driving simulator where students and other users can see the effects of driving while texting, drowsy or if they are impaired or intoxicated.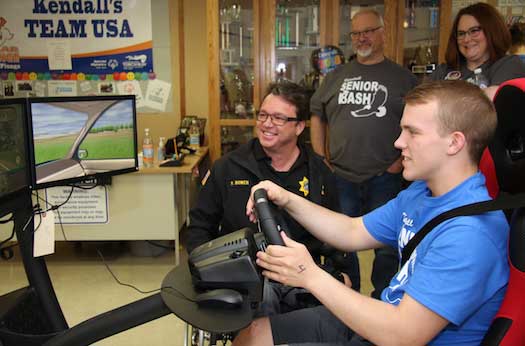 The simulator changes the landscapes to resemble driving in a city or in a rural area.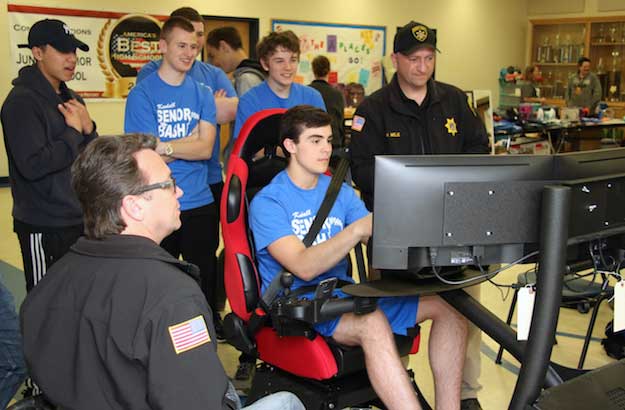 Dylan Spellan gives the simulator a try.
"It was a huge hit and a great learning experience for the kids to experience what it's like to text and drive, drive when drowsy and what it would be like if you drink and drive," Sheriff Bower said. "They learned a lot from it."
The sheriff would like to take the simulator to other school districts, community events including the Orleans County 4-H Fair and also make it available for drivers' education classes.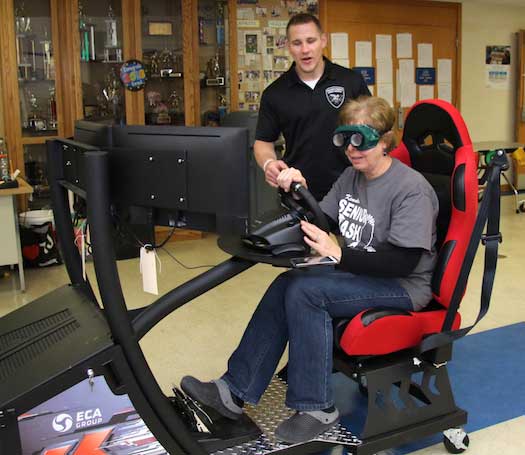 High School Principal Carol D'Agostino also got behind the wheel of the simulator. Deputy Torry Tooley offers some tips.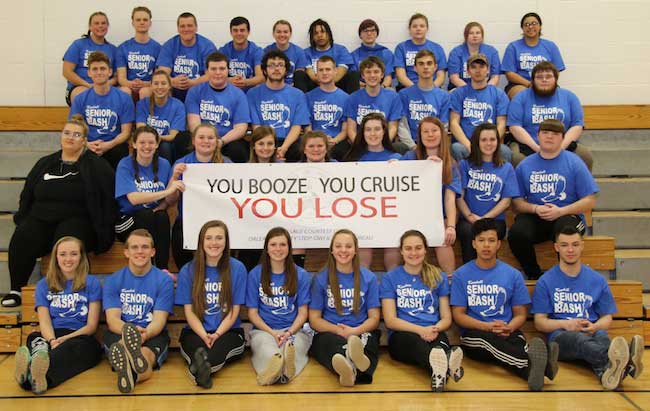 Kendall seniors gathered for a photo and urged each other not to drink and drive, especially in the upcoming prom and graduation party season.