Simulation shows students dangers of drunk and distracted driving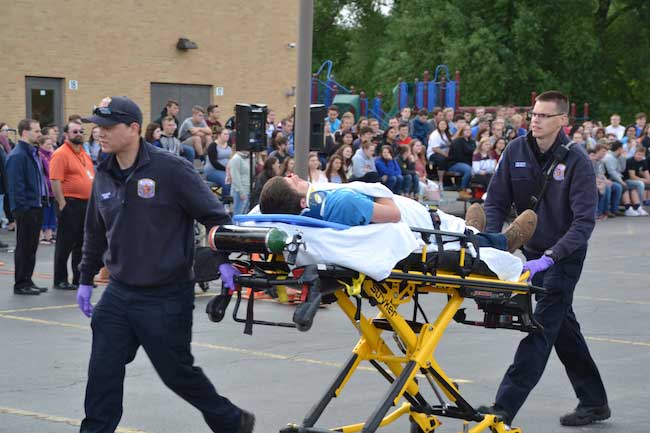 Photos by Tom Rivers
LYNDONVILLE – Norm McDonald, a Lyndonville student, is led away on a stretcher by Medina firefighters during a simulation this morning at the school. Lyndonville firefighters created a scene that looked like a two-car accident.
Firefighters then extricated students. The school has hosted the simulation the past seven years just before the prom and graduation season to remind students of the dangers of driving under the influence of drugs or alcohol. Lyndonville has its prom on Friday.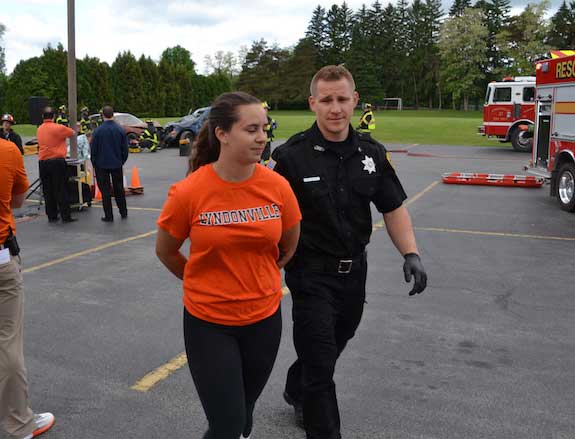 Miranda Lembcke pretended to be the driver that caused the accident. She is led away by Deputy Torry Tooley of the Orleans County Sheriff's Office after failing sobriety tests.
Lembcke, a senior, agreed to be part of the simulation because she wanted to send a strong message to students to be safe and not drive under the influence.
"We wanted to bring awareness to everyone and let our class know that this happens," she said about the accident scene.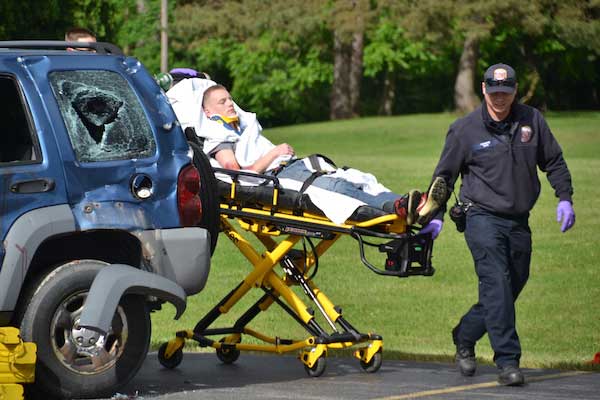 Luke Isaacson also is taken by stretcher after being freed from the wreck.
Ken Strickland, an investigator with the Sheriff's Office, said local law enforcement agencies respond to many car crashes with teen-agers each year, with drug and alcohol use often a factor.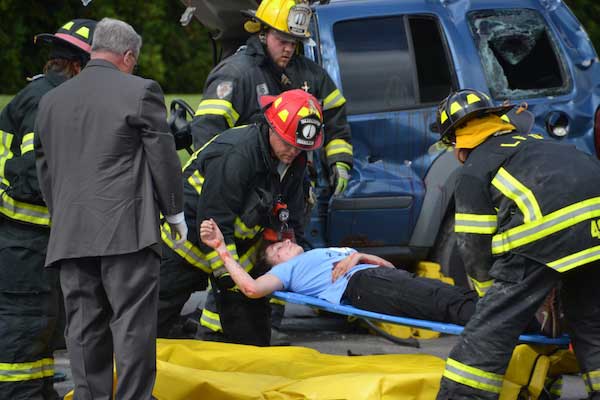 Paige Gardner was one of two people who were fatalities in the simulation. Kevin Bogan of Bogan and Tuttle Funeral Home is at the scene. He brought a hearse. Gardner was put in a body bag and put in that vehicle.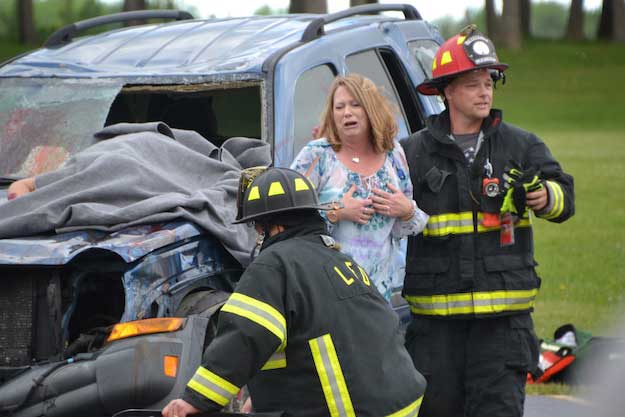 Kim Bow, an administrative assistant at Lyndonville, pretends to me the mother who has just seen her deceased child.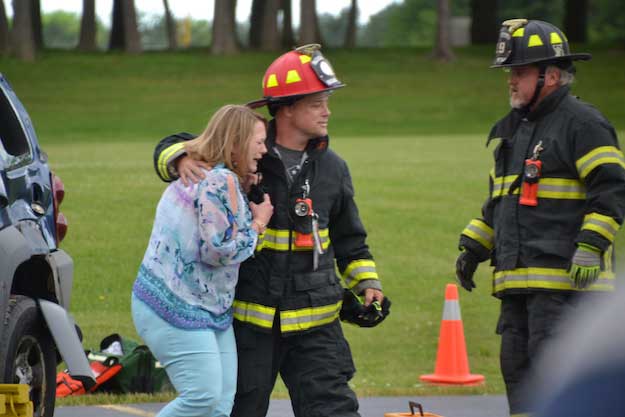 Bow is led from the scene by Lt. Mike Heideman of the Lyndonville Fire Department.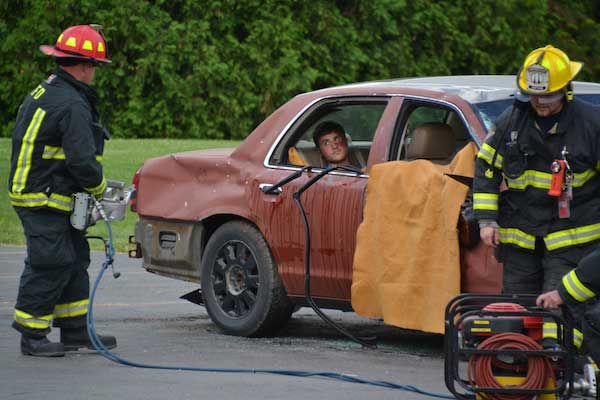 Norm McDonald is in a damaged car. He needed to be extricated. Students in grades 10-12 witnessed the simulation.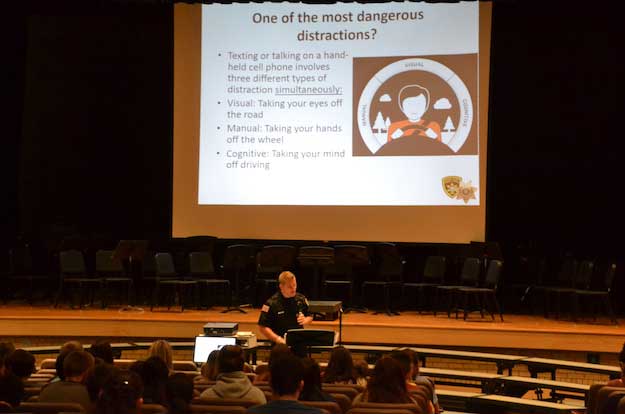 After the simulation, Deputy Torry Tooley led a discussion with students about the dangers of distracted and drunken driving. He said texting, talking on the phone, watching videos, and navigational aids can all distract drivers. Even a moment of inattention can result in a fatal accident.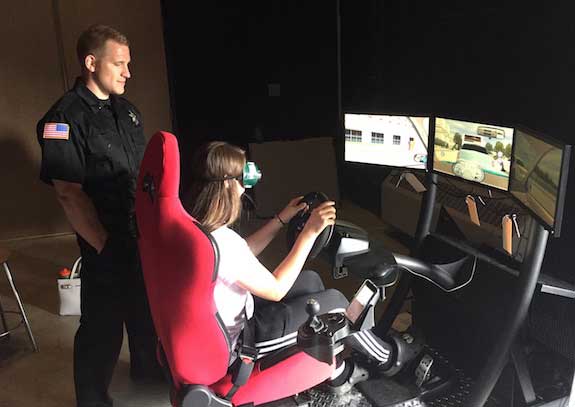 Provided photo: The Sheriff's Office also brought its new STOP DWI Driving Simulator to Lyndonville. Dep. Tooley observes Anna Lewis in the simulator, where students and other users can see the effects of driving while texting, drowsy or if they are impaired or intoxicated.