Signs let Kendall teachers and staff know they are missed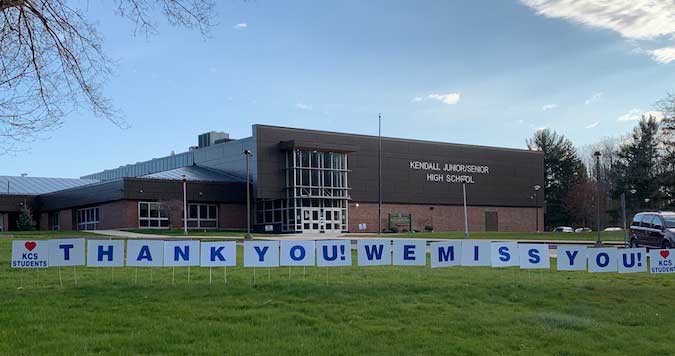 Provided photos
KENDALL – These signs were placed in front of the Kendall Junior-Senior High School to greet school staff this morning. Kendall students put the signs there to let the teachers and staff know they are missed.
"These signs were in front of the school when I arrived this morning," said Carol D'Agostino, the school principal. "Our teachers, aides, secretaries, and custodians are working hard to support our students. Our bus drivers and cafeteria staff help every week to make and deliver food. It is amazing that our students wanted to recognize the outstanding staff at Kendall."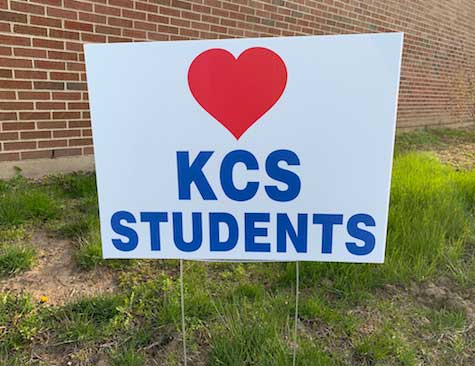 "All of the parents and students appreciate each and everyone of you! Thank you for all the time you have taken from your own lives through this to reach out to all your students, whether to teach, comfort or just check in. Thank you for taking the time to put packets and lesson plans together. Thank you for making meals, and thank you for delivering them, thank you for delivering technology so the students can continue to learn! Thank you for zooming as chaotic as it can be, seeing your faces helps our students feel hope through a difficult time. Thank you for continuing to keep our schools clean and grounds looking beautiful. Thank you for helping us all through this!
"WE APPRECIATE YOU ALL!!! We miss you all!
"Stay safe and healthy"
Kendall PTSA