Sign shows appreciation for nurses at Medina Memorial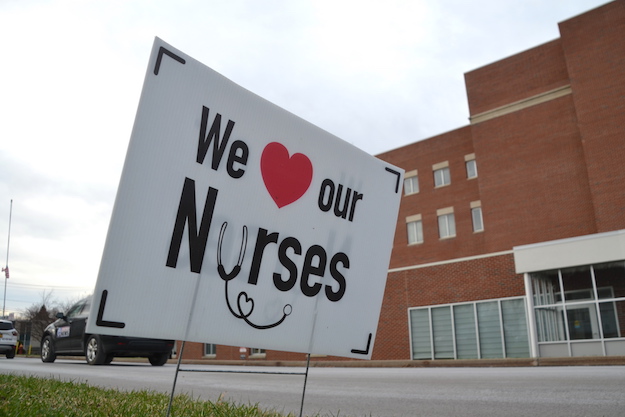 Photo by Tom Rivers
MEDINA – This sign was in the front yard of a residence on Ohio Street, across from Medina Memorial Hospital, showing appreciation for nurses who are on the front lines of providing healthcare in the community.
Marc Shurtz, CEO of Orleans Community Health and the hospital, spoke at a news conference on Thursday outside Medina Memorial with U.S. Sen. Charles Schemer. The senator said he is pushing for federal funding for a free Covid testing site in Orleans County.
Shurtz praised the local healthcare workers for stepping up during the Covid pandemic to serve residents, many who are critically ill.
"Our health workers are on the front lines of this pandemic every day," Shurtz said at the conference.