Sidewalks, steps transformed by art at YMCA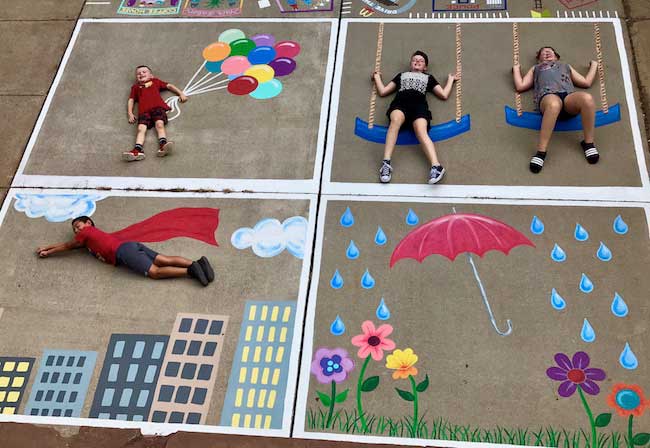 Photo courtesy of Greg Reed
MEDINA – Children ham it up on the new sidewalk art in front of the Orleans County YMCA on Pearl Street in Medina.
The YMCA received a $51,000 grant from the Ralph C. Wilson, Jr. Foundation to transform the sidewalks and steps by the Y with art.
The funding was announced in July by KaBOOM! and the Built to Play initiative, which are supported by the Wilson Foundation. The Play Everywhere Challenge awarded a total of $1 million for 22 projects across Western New York and Southeast Michigan.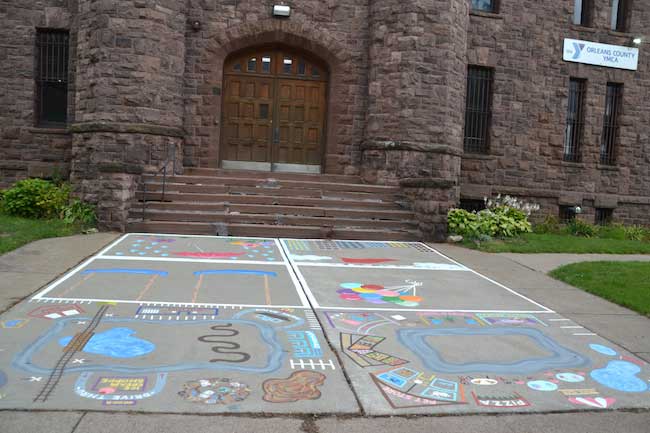 Photos by Tom Rivers
This photo is taking of the artwork looking towards the Y. The Y hired artist Jill Pettigrew to create 3-dimensional-looking designs on the sidewalks.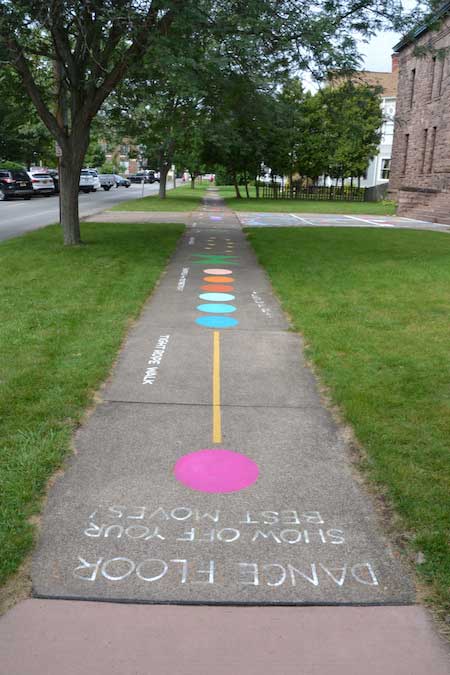 Some of the designs resemble obstacle courses, balance beam, swings and other scenes popular at playgrounds.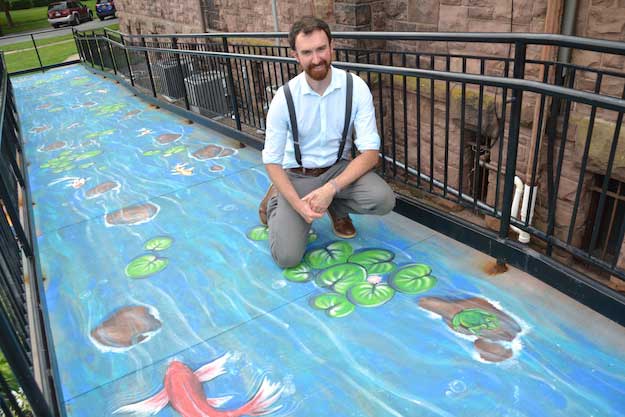 Greg Reed (pictured), YMCA director, said the organization wants to make the sidewalks and steps more inviting for children, especially about 25-30 kids who wait for the bus on school days.
"We want to make the YMCA a community hub and not just a fitness center," he said.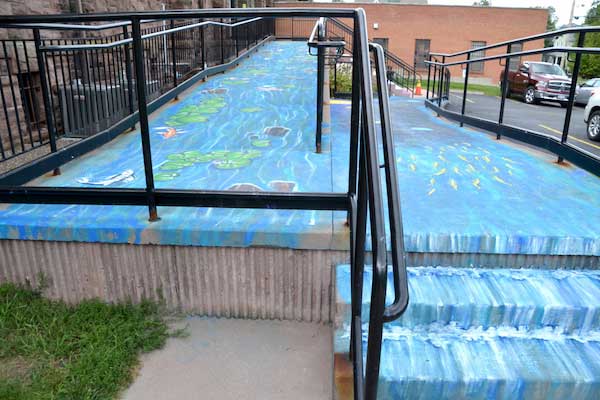 Brandi Zavitz, a Holley art teacher and Y volunteer, painted the front steps in an aquatic and solar theme.
"The goal of the grant is to take ordinary spaces and bring play and social interaction into life," Reed said.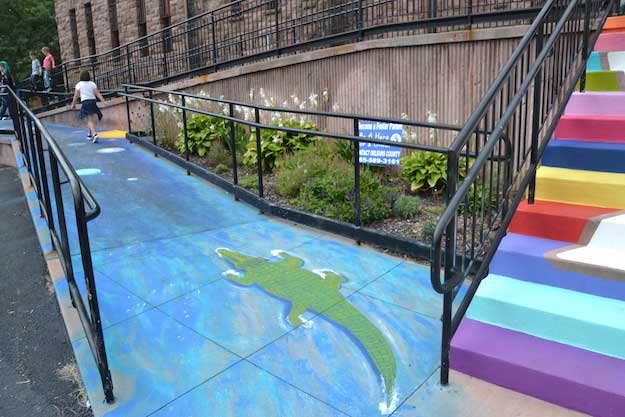 The artists started work on the project about three weeks ago and have more to do, including on the crosswalk on Pearl Street. Reed said the Y needs a permit from the village to paint the crosswalk.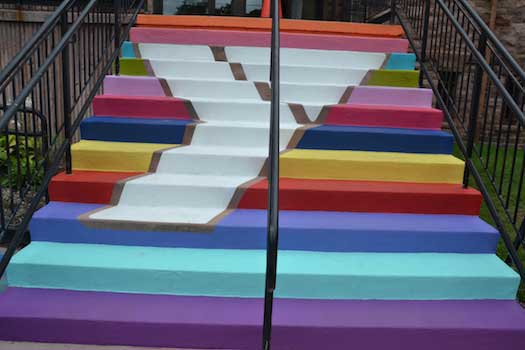 The front steps have been repainted in a colorful way to also include the Y logo.