Shrek, Fairytale creatures hit the Kendall stage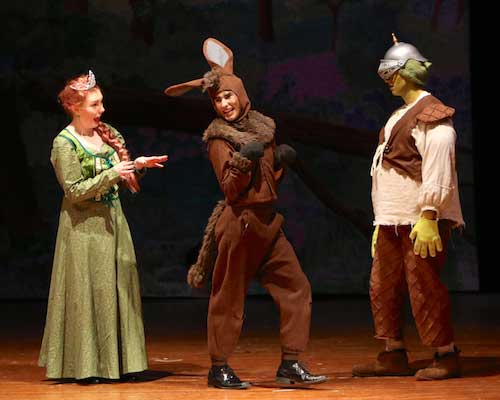 Photos courtesy of David Klafehn
KENDALL – Kendall High School students performed Shrek the Musical with three shows last Friday and Saturday.
Hanna Hofstra portrayed Fiona, while Ryan Barrett was Donkey and Caleb Henion played Shrek. Shrek and Donkey strike an unlikely friendship and the two rescue Fiona who is trapped in a castle surrounded by lava.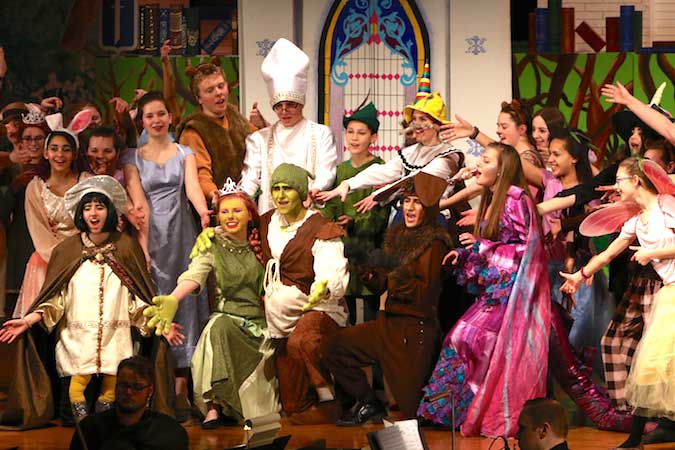 The cast of characters put on a high-energy show. Michael Billotti and Daniel Lauritzson directed the musical for Kendall.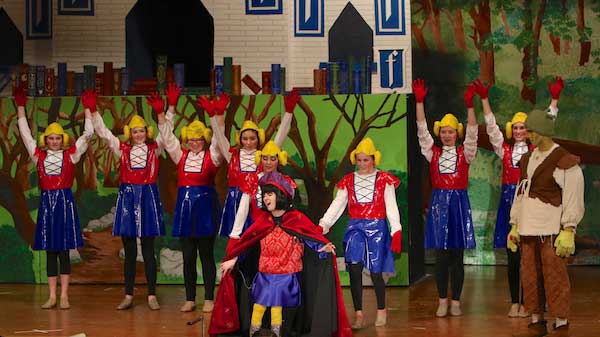 Archer Knapp played Lord Farquaard, who sends Shrek to rescue Princess Fiona, with Farquaard intending to marry her. The Duloc Dancers include Brianna Drennan, Olivia Reed, Kiersten Rodas, Willow Clark, Paige Beers, Grace Robinson, Sara Mattle, Megan Elliott and Anna Oakley.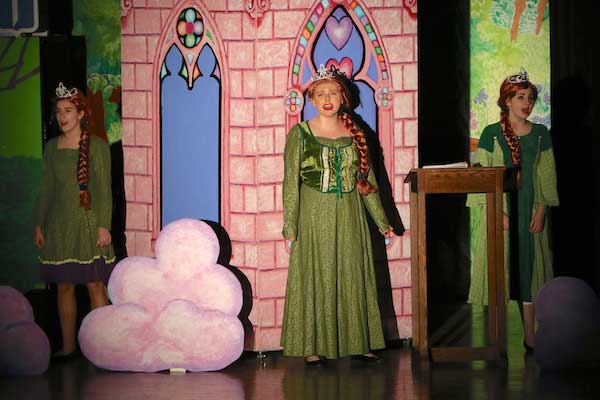 Young Fiona is played by Abby Barrett, Teen Fiona by Lauren Miller and Fiona by Hanna Hofstra. Fiona spends many years in the castle waiting to be rescued by a prince. She is surprised when Shrek, an ogre, pulls off the feat.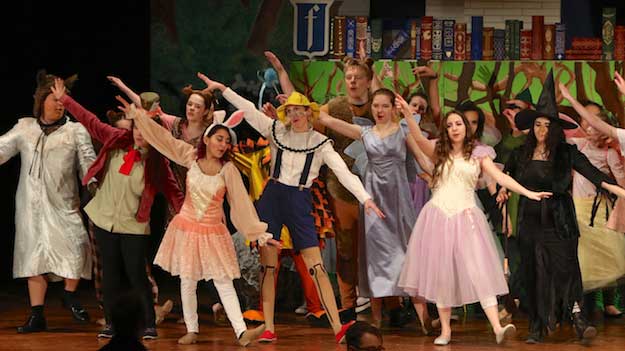 Many Fairytale creatures descend on Shrek's swamp, to his annoyance.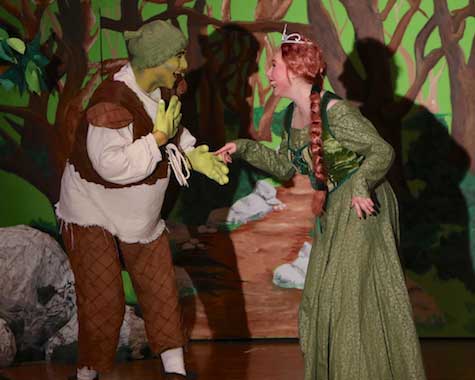 Shrek and Fiona discover they have a lot in common and fall in love.