Sheriff's Office coordinates first 'Shop with a Cop' with Albion Walmart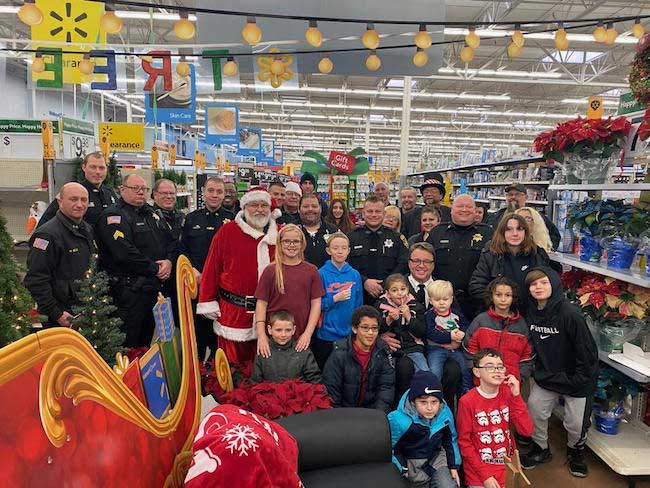 Photos courtesy of Orleans County Sheriff's Office
ALBION – About a dozen law enforcement officers joined 16 local children in the debut of Shop with a Cop on Saturday at the Albion Walmart. The deputies joined children in picking presents for their family members.
The Orleans County Deputy Sheriffs Association led the program for the first time in Orleans County. The kids are pictured with Santa, deputies, Sheriff Randy Bower, Undersheriff Chris Bourke and Chief Deputy Michael Mele at the Albion Walmart.
The Sheriff's Office received a grant from the Walmart Foundation to cover the costs of the presents. Sheriff Bower said the program was a success and he hopes it will continue in the future.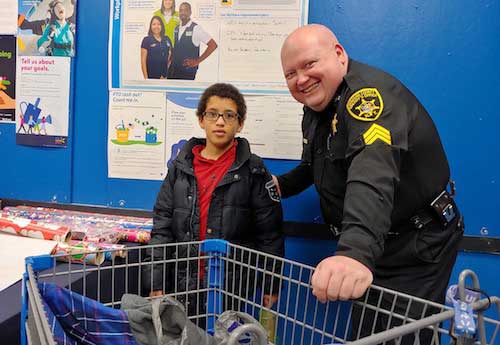 Sgt. Donald Draper joined this boy for Shop with a Cop.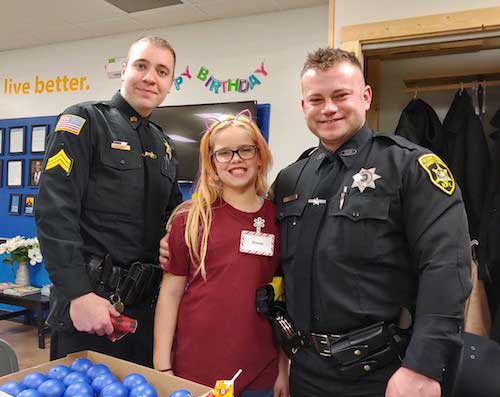 Deputy Adam Hazel, left, and Sgt. Kevin Colonna were happy to help this girl with her shopping.
Before the group went to Walmart, they had lunch at Tillman's Village Inn. Many of the children were then escorted to the store in patrol cars.