Sheriff's Office asks for help identifying person in incident at County DPW
Press Release, Orleans County Sheriff Chris Bourke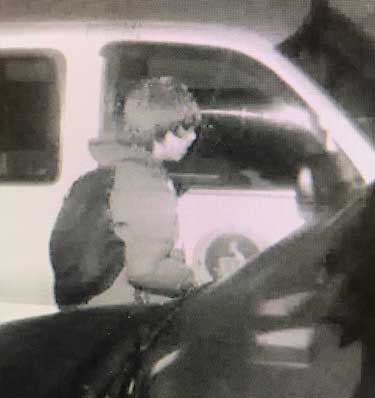 UPDATE at 6:32 p.m.: The Sheriff's Office was able to identify the male in the surveillance photos.
ALBION – The Orleans County Sheriff Office is seeking assistance in identifying a white male wanted for questioning regarding an incident that occurred on Thursday at the Orleans County Department of Public Works on West Academy Street.
The person appears to be a young white male with shaggy hair, wearing a back pack, and a dark Nike "Just do it" hoodie.
We ask anyone with information to please call Orleans County Sheriff's Investigator Colonna at 585-590-4136 or the Orleans County Sheriff Dispatch at 585-589-5527.
Click here to see links of videos posted on the Facebook page for the Orleans County Deputy Sheriff's Association.