Sheriff's Office, Albion and Lyndonville PD participate in Shop with a Cop at Walmart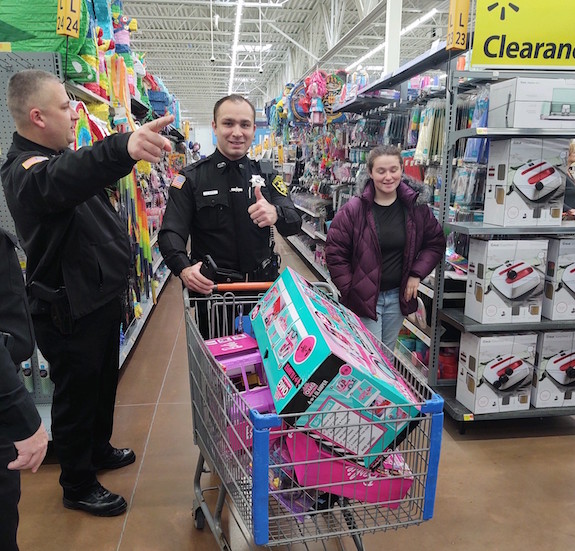 Photos and information courtesy of Orleans County Sheriff's Office
ALBION – Orleans County Undersheriff Jeff Gifaldi, left, and deputy James White join in "Shop with a Cop" at Walmart in Albion.
The Sheriff's Office and the Albion and Lyndonville Police Departments joined with the Orleans County Office of Child and Family Services in the outing.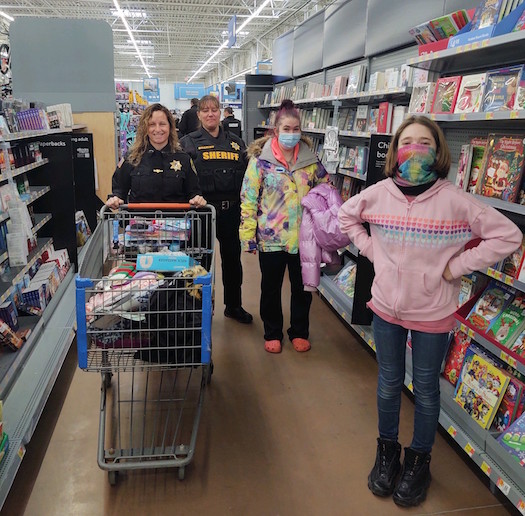 Investigator Shannon Brett and corrections officer Dawn Basinait were part of the Sheriff's Office that escorted kids through the Walmart store, assisting them with picking out items that they would like to help their families or be that could be used a gift for a family member.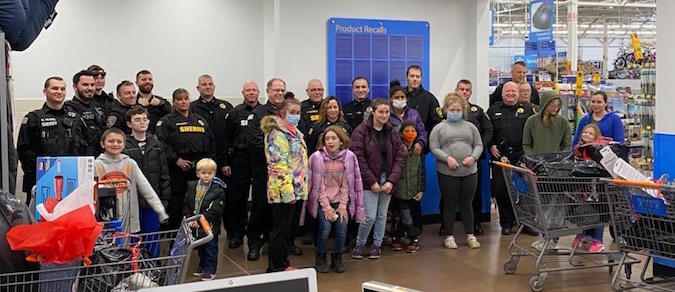 Law enforcement encouraged the kids to think of others when picking out the items to buy. Walmart provided a $300 gift card to each of the ten families and some law enforcement members contributed their own money if they were a little short so all family members could receive a gift.
Walmart also provided an additional $1,000 in $50 gift cards to the law enforcement members to offer to shoppers in the store to make the holiday season a little better, said Sheriff Chris Bourke.
"I would personally like to thank Walmart on behalf of all law enforcement members,  Orleans County Child and Family Services and the families that took part in this year's event," Bourke said.