Shelby firefighters rescue dog from swamp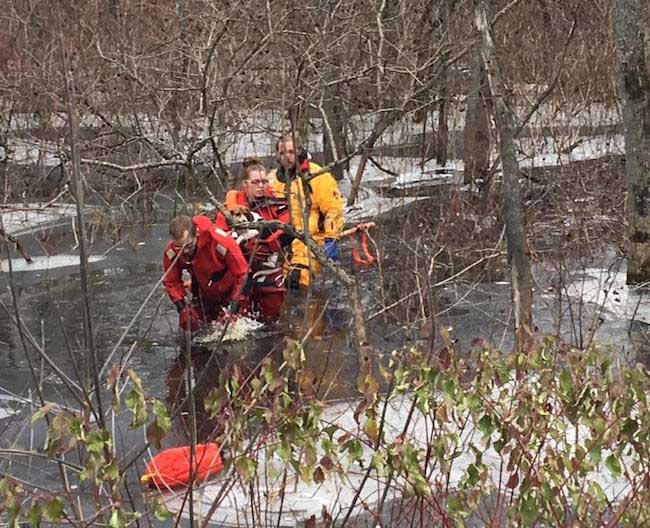 Provided photo
SHELBY – Firefighters from the Shelby Volunteer Fire Company rescue a dog from the swamp along Route 63 at about 12:15 p.m. today.
Firefighters were dispatched at about 11:45 a.m. when a motorist saw the beagle in the swamp. Firefighters put on wets suits in went into the swap to get the dog.
The photo shows Zach Petry, Crystal Petry and Captain Scott Perry. Crystal is the one holding the dog.
The are shown in the swamp just south of Oak Orchard Ridge Road. The dog's owner is from Rochester and was heading to Shelby to get the beagle, said Tim Petry, president of the fire company.