Shelby firefighters given grain rescue tube system from Farm Bureau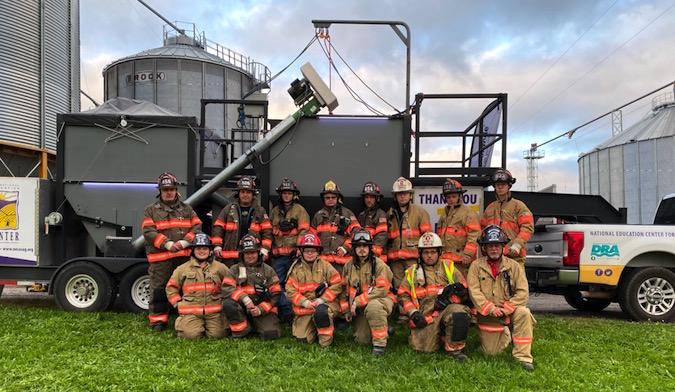 Provided photos
SHELBY – A group of 14 firefighters from the Shelby Volunteer Fire Company recently put into service a new grain rescue tube system with an auger that was donated by New York Farm Bureau.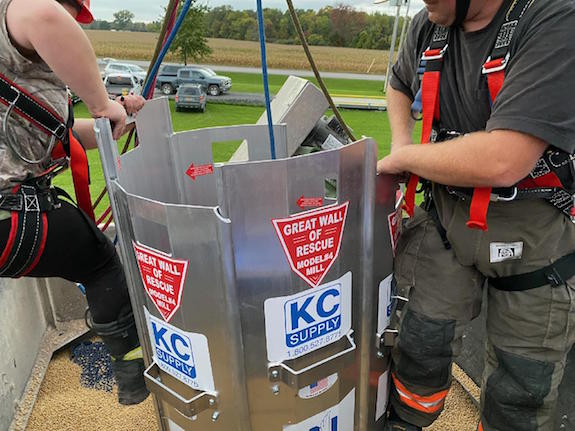 Firefighters trained with the new rescue system in a grain bin at Todd Roberts' farm on Salt Works Road.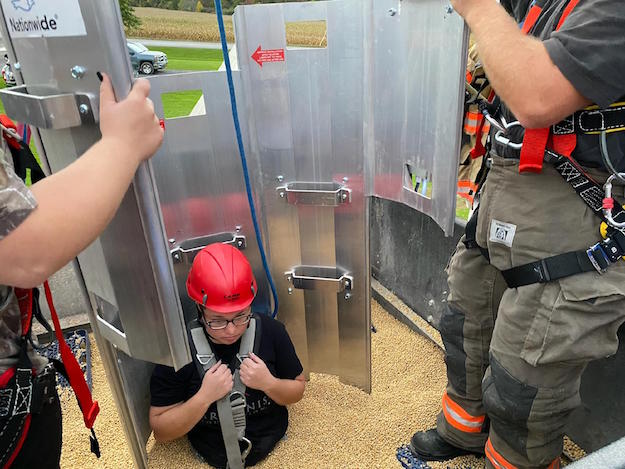 This photo shows Crystal Luckman being "rescued" after sinking into the grain.