Shelby firefighters give campers much needed relief on a hot day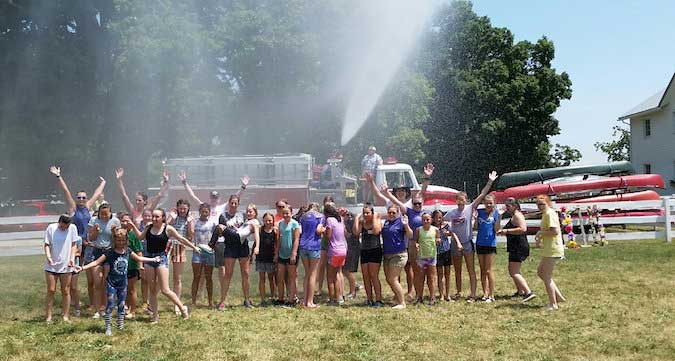 Photo courtesy of Mary Herbert
SHELBY – Shelby firefighters provided much needed relief to 48 campers on Sunday at the Forrestel Riding and Sports Camp, just around the corner from the firehall.
Temperatues were in the high 80s on Sunday and the campers were feeling the effects of the heat and humidity. Firefighters stopped by and sprayed water on the group, which is spending time at Forrestel, which runs a girls summer horse riding camp.
Mary Herbert, owner of Forrestel, said she appreciated the firefighters stopping by to help cool off the kids.