Shelby fire destroys barn, badly damages apartment and workshop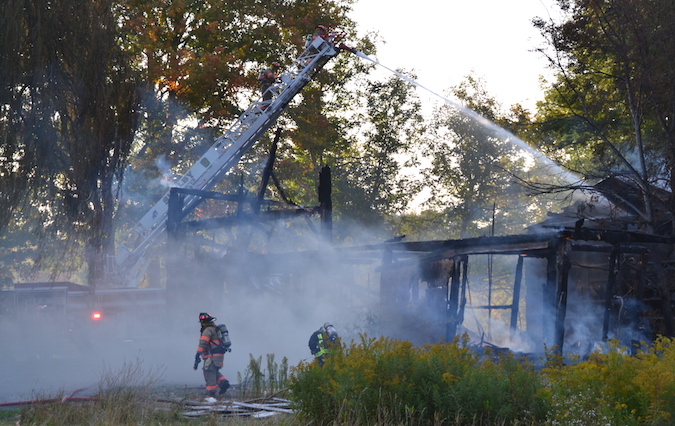 Photos by Tom Rivers
SHELBY – A fast-moving fire devoured a barn on West Shelby Road late this afternoon. The barn is owned by Darrel Barnes. The fire also badly damaged a workshop and apartment owned by Barnes.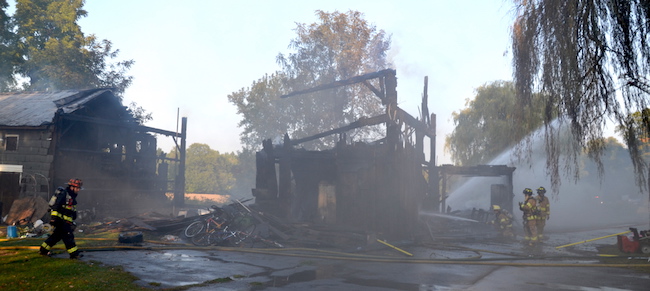 Firefighters were dispatched to the scene at about 5 p.m. Barnes had removed a section of the barn and was burning some of the old wood. He said the fire sparked to the barn and quickly spread. He tried to put it out with a hose, but the fire quickly engulfed the barn in flames.
"I couldn't believe all of a sudden it was whoosh," he said. "I couldn't put it out."
Barnes said no one was injured in the fire.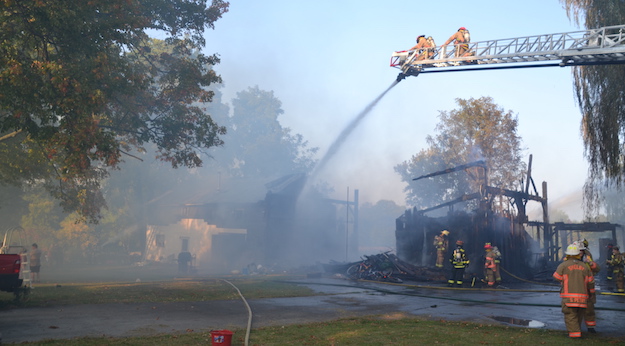 Shelby, Medina and several other fire companies were at the scene, using tankers to haul water to put out the flames.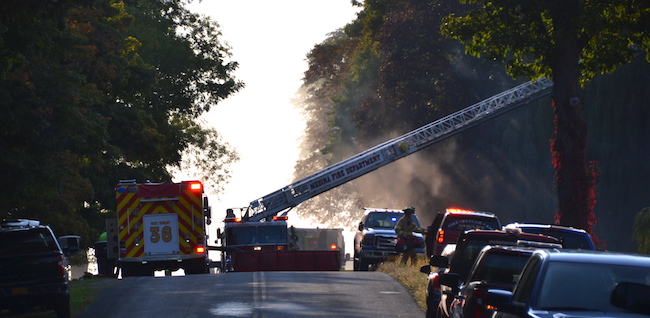 Orleans County fire investigators were also on the scene to confirm the cause.