Shakespeare returns to Orleans County
Shake on the Lake gives Richard III a punk rock twist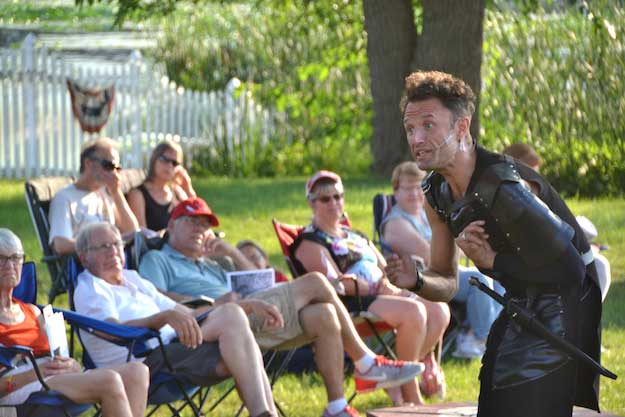 Photos by Tom Rivers
LYNDONVILLE – Shake on the Lake performers from Wyoming County were back in Orleans County on Tuesday for performances of Richard III. Josh Rice, co-founder of Shake on the Lake, played the lead role of Richard.
He is shown on the lawn behind the Yates Community Library. A cast and crew of about a dozen people put on the show on Tuesday evening. They will be back in Orleans County today at 6:30 p.m. for a performance at the Oak Orchard Lighthouse in Point Breeze.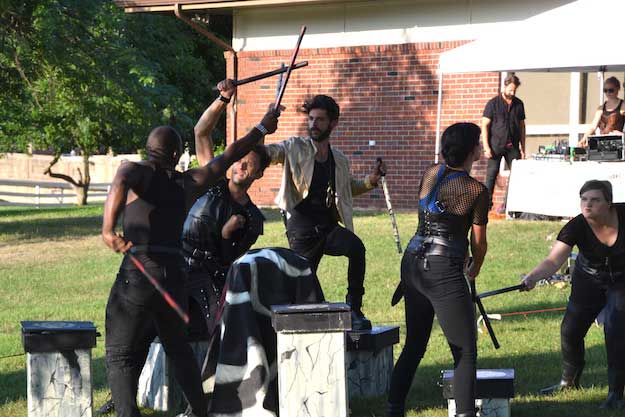 There are several sword fights in Richard III.
This is Shake on the Lake's seventh season. The first three seasons were limited to Silver Lake. The group has now expanded to eight counties in Western New York.
"We work really hard to put on the arts in a rural community," said Pilar McKay, managing director and cofounder of Shake on the Lake.
Chad Bradford is director of Richard III. He gives the story a punk rock theme, mixing in lyrics from the Sex Pistols band. The play tells the story of a ruthless man plotting to be king.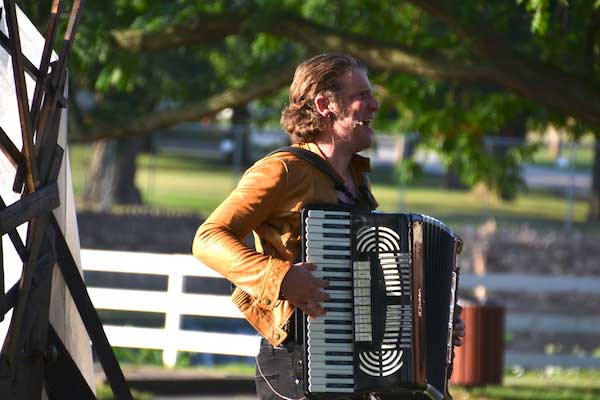 Malcolm Tucker sings and plays the accordion in his role as Buckingham.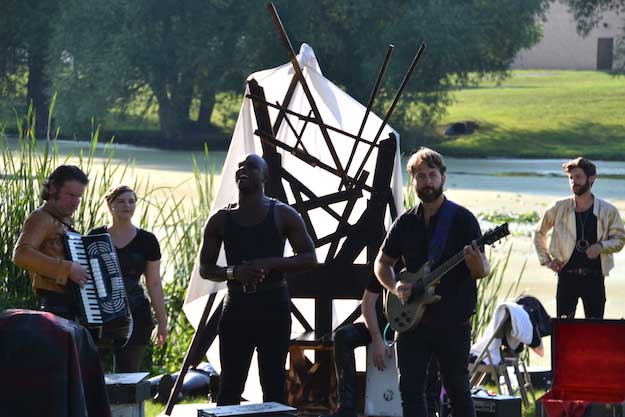 Some of the cast members sing before the show starts. Admission is free for the performances. The Orleans County performances include sponsorship from the Lyndonville Area Foundation, Albion Rotary Club, Emily Cebula and Darren Wilson.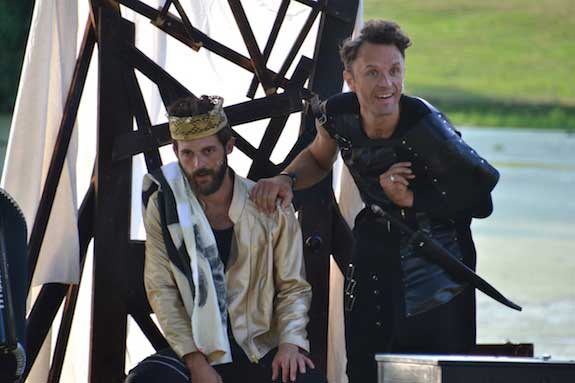 Richard III (Josh Rice, at right) is determined to get the crown of England from his brother King Edward IV (Curtiss Johns). There is a lot of scheming from Richard III to get the crown.