Shakespeare makes return to Orleans County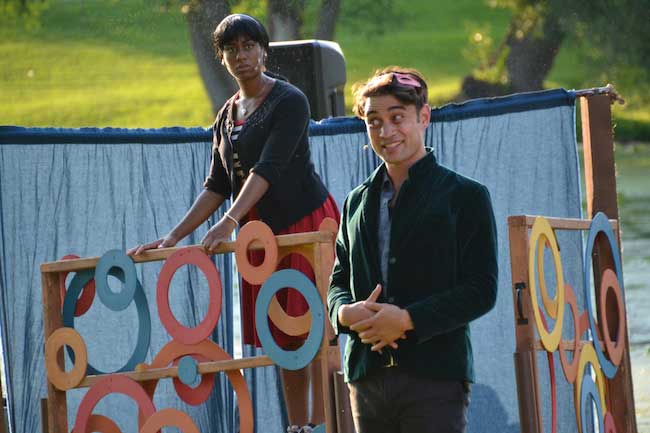 Romeo & Juliet performed in Lyndonville with show today at Oak Orchard Lighthouse
Photos by Tom Rivers
LYNDONVILLE – A 14-member cast from Shake on the Lake performed Romeo & Juliet on Tuesday evening behind the Yates Community Library.
The top photo shows Zach Lusk (Romeo) and Larissa Jeanniton (Juliet).
Shake on the Lake is on an eight-county tour performing Shakespeare's play with a modern twist.
Shake on the Lake will be performing the show this evening beginning at 6:30 p.m. at the Oak Orchard Lighthouse at Point Breeze. (A group of Lyndonville students will be performing ahead the show at 6 p.m.) Admission is free.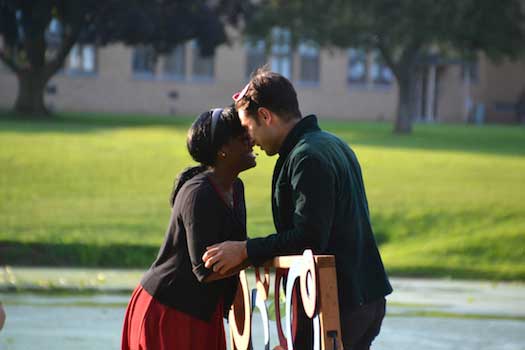 The play tells the story of forbidden love between the two main characters.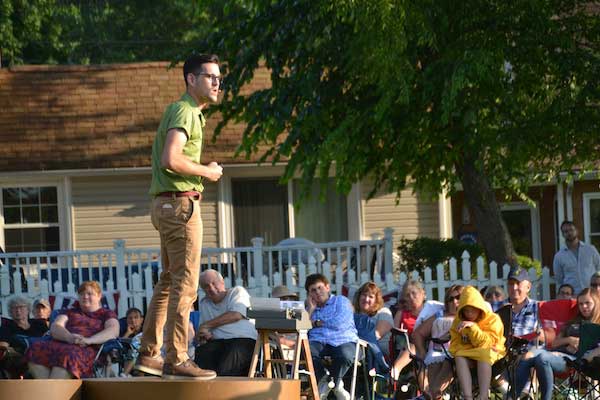 Vinny Mraz plays Benvolio in the famous play. A crowd watched the show on the lawn behind the library.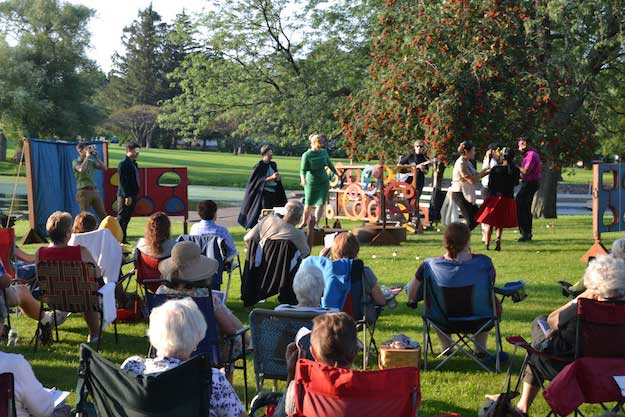 Shake on the Lake is performing 15 shows on the tour, which ends Aug. 12 at Niagara Falls Air Reserve Station.
About half of the cast returned from last summer's tour. Most of the cast members are professionals.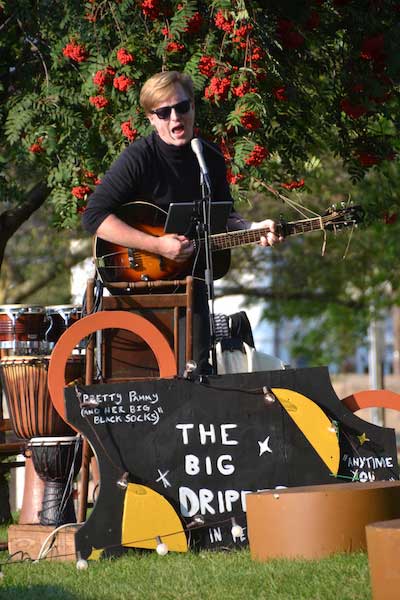 Matt Duncan plays the musician, or "The Big Dripper," singing several Elvis tunes during the show. This is his fourth season with Shake on the Lake, which is based in Wyoming County.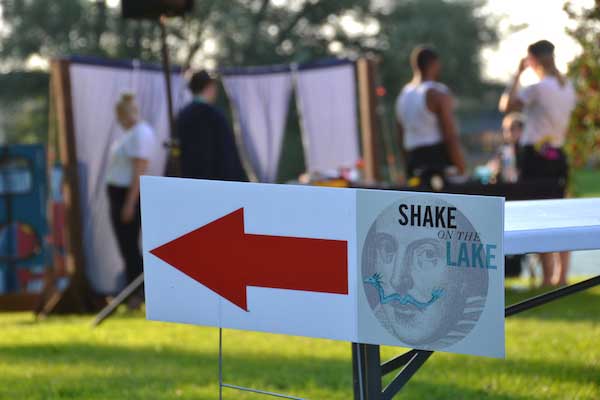 This signs directs people to the play which was performed behind the library by Johnson Creek. Today's performance will be by the shore of Lake Ontario at the Oak Orchard Lighthouse.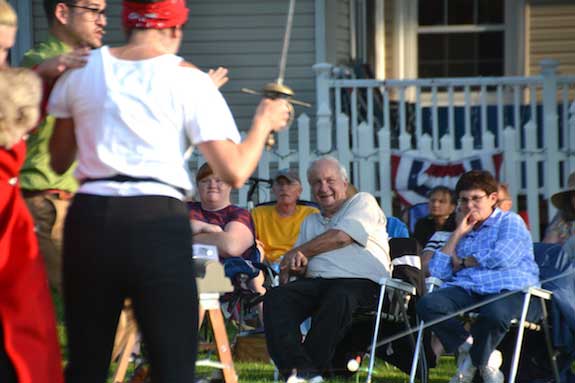 The crowd broke out in laughter many times during the show.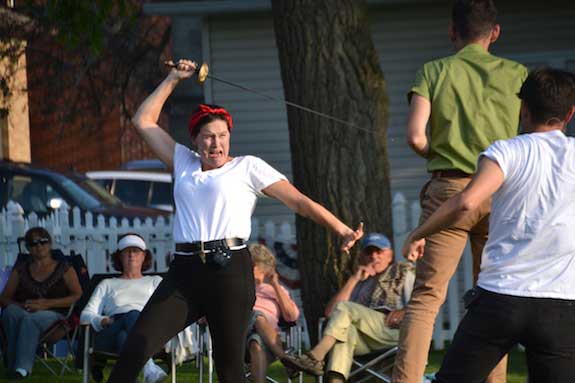 Courtney Bennett-Baker plays Gregory in this sword-fighting scene.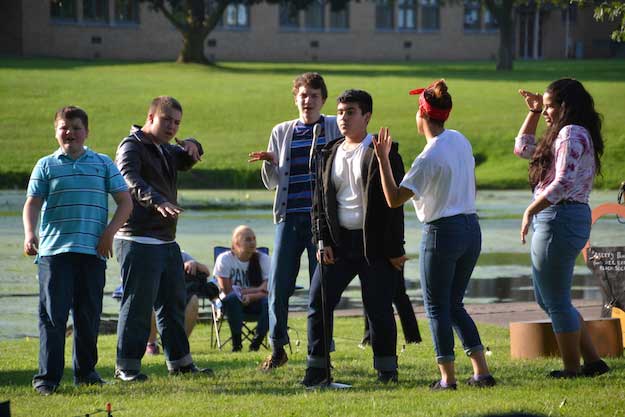 Before the show by Shake on the Lake, seven Lyndonville students performed for about a half hour. They worked with Shake on the Lake in theater workshops in may, and then on Monday and Tuesday. These students include, from left: Brian Cunningham, Hayden Arlington, Sawyer Wilson, Qasim Huzair, Salma Huzair and Tamara Huzair. Leif Issacson also was in the cast of "Groundlings."
The Lyndonville Area Foundation provided funding for the youth acting workshop and also for the Shake on the Lake performance on Tuesday in Lyndonville.