Severe thunderstorm leaves fallen trees, branches in wake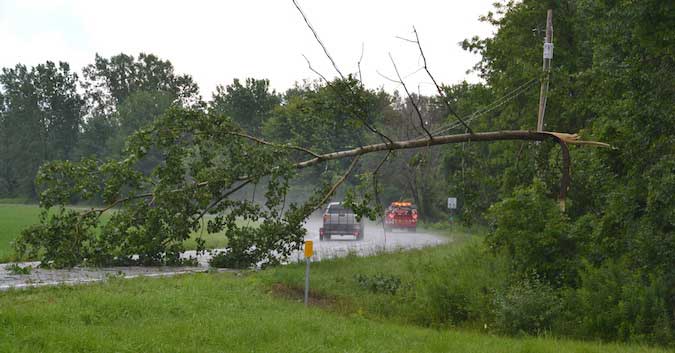 Photos by Tom Rivers
This tree snapped on Route 18 in Carlton near the intersection with Transit Road. It was one of several trees or big branches that was either blocking or partially blocking roads this afternoon after a severe thunderstorm barreled through central Orleans County.
The storm started at about 2 p.m. and rained hard for about 20 minutes. The National Weather Service in Buffalo said winds peaking at about 60 miles per hour would cause damage.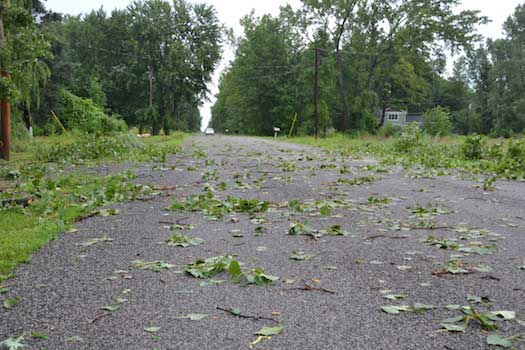 Transit Road, north of the Ridge, was littered with branches and leaves from trees.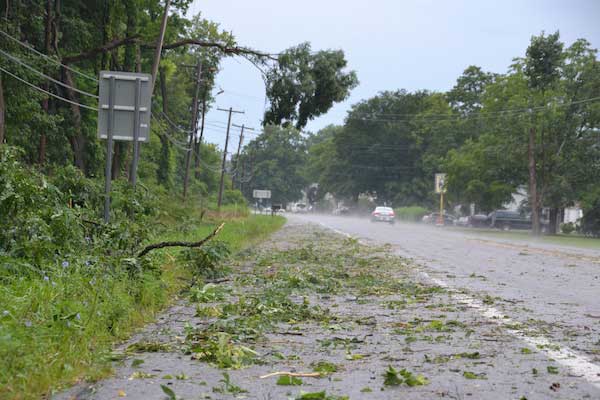 A big branch hangs onto a wire on Ridge Road, almost across from the Gaines Town Hall. The storm hit Ridge Road particularly hard.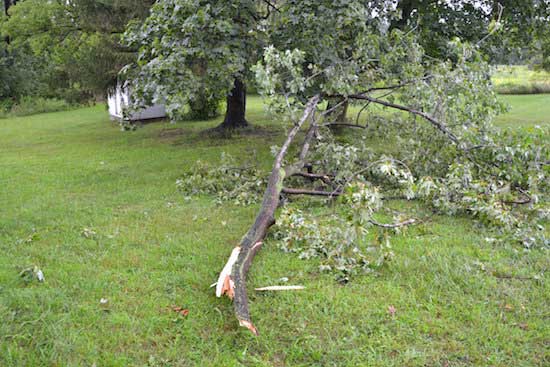 This branch snapped off of a tree in front of the Cobblestone School on Ridge Road. The branch missed damaging the historic schoolhouse.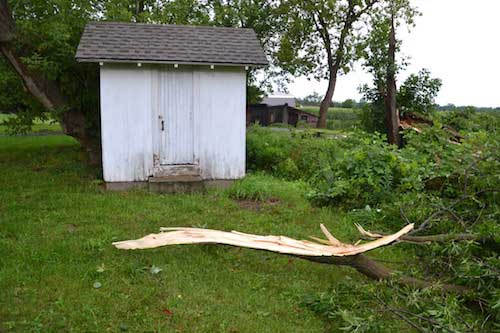 Branches also snapped in front of one of the old outhouses behind the Cobblestone School.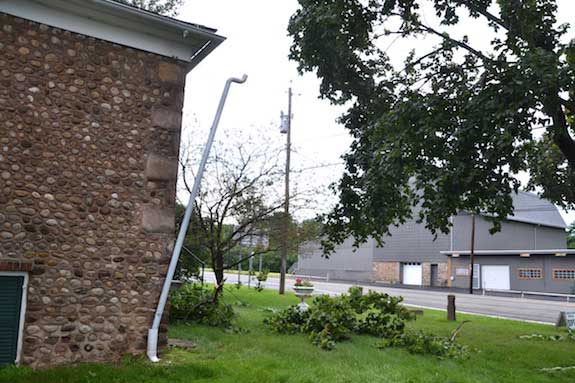 Branches fell in front of the Ward House, which is part of the Cobblestone Museum. The fierce winds detached the downspout from the gutter on the historic house.