Severe thunderstorm floods some roads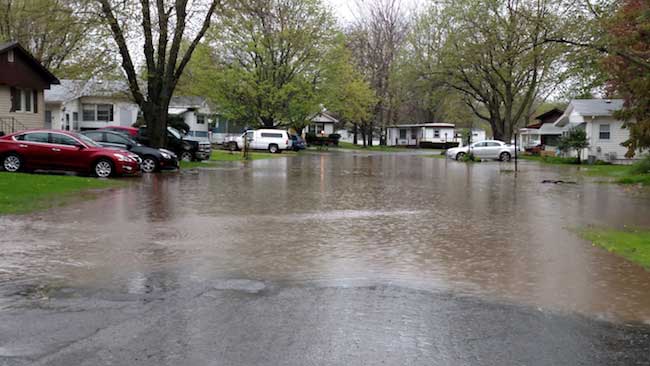 Photo by Cheryl Wertman – This street is flooded in Lakewood Village in Medina from all of the rain runoff after a severe thunderstorm hit the area late this afternoon.
There was also significant flooding on Route 31 in Albion near Tops. One tree came down on Townline Road in Ridgeway, with wires then starting on fire.
A tornado watch remains in effect until 10 p.m. for Orleans and 15 other counties in western and central NY.