Several accidents with slick roads in recent days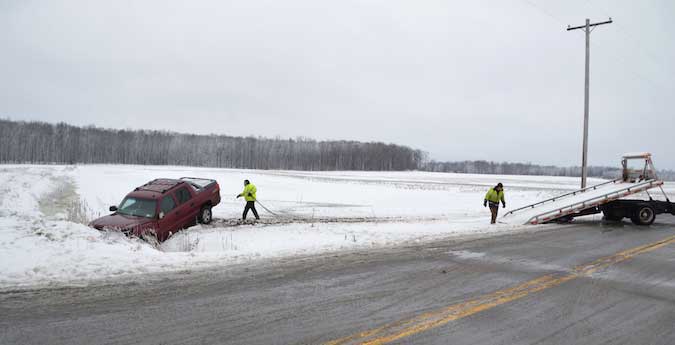 Photo by Tom Rivers
ALBION – Employees with Frank's Auto in Albion fasten a chain to a pickup truck that went off the road and into a ditch on West Countyhouse Road at about 11:10 a.m. today.
The driver sustained minor injuries and was taken by ambulance to Medina Memorial Hospital. A state trooper said the driver was going too fast considering the slick road conditions.
The accident was on West Countyhouse, between Wood and Long Bridge roads.
This is one of several accidents in recent days with motorists contending with snow and ice on the roadways.