'Senior Walk' gives grads some extra limelight before commencement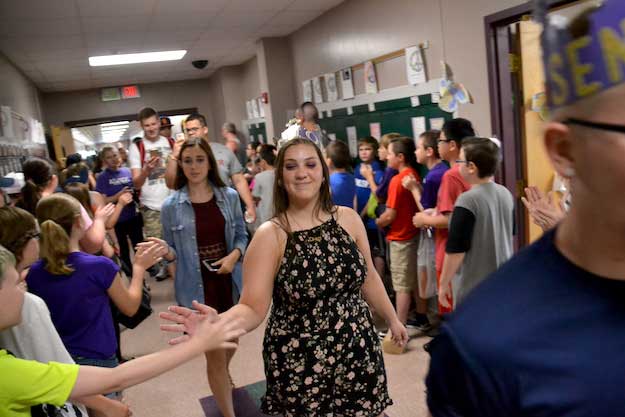 Photos by Tom Rivers
ALBION – Shelby Restivo and other members of the Class of 2017 in Albion walked the halls of the elementary, middle and high schools today, getting applause and high fives for their impending graduation.
The "Senior Walk" has been a tradition at Holley, and Albion and Lyndonville both started it today. At Holley and Lyndonville, students wore their caps and gowns, while many of the Albion seniors wore T-shirts for where they plan on attending college in the fall.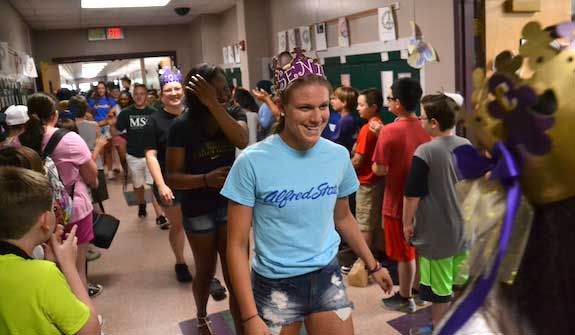 Katie Rustay enjoys the walk through the fifth grade corridor of Ronald L. Sodoma Elementary School in Albion.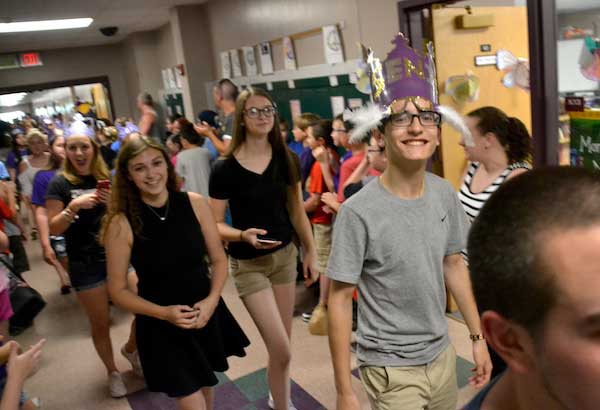 Kastriot Bela and the Albion seniors are all smiles on their last full day of school. Graduation is June 23.