Senior citizens treated to fun and food at Albion High School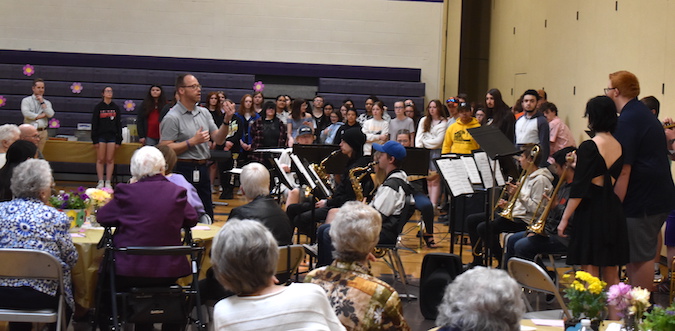 Photos by Tom Rivers
ALBION – Mike Thaine, director of the high school jazz band, leads the group during a lunchtime concert for senior citizens.
Albion students treated about 40 senior citizens to lunch, music and games during the annual senior citizen day, a tradition that goes back to the 1970s.
"We truly celebrate all you have done for the community so thank you," teacher Sawyer Green, advisor to the High School Student Council, told the senior citizens.
The Student Council organizes the event each year.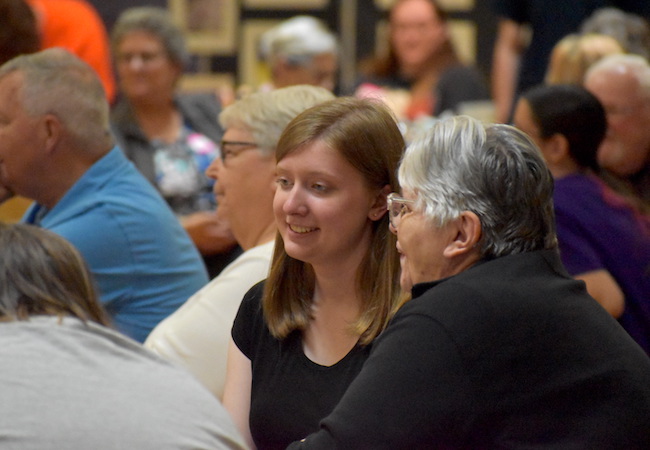 Natalie Baron, a high school senior, joined her grandmother Donna Eisermann for songs by the jazz band. Natalie's brother Zack plays the drums in the jazz band. Natalie and Zack both sing in the chorus and select chorus.
"I love seeing my granddaughter and grandson, and interacting with the kids," Eisermann said.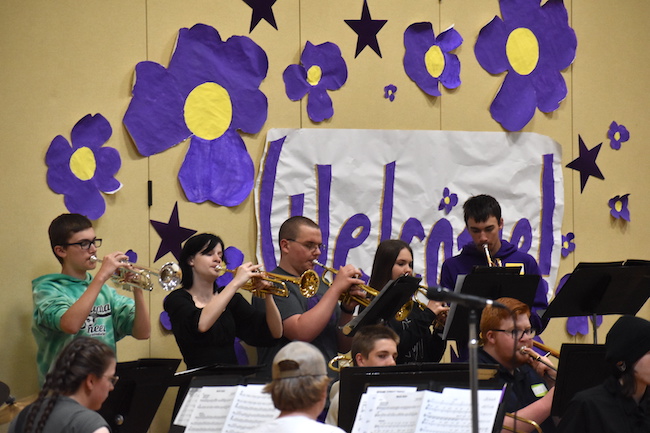 The jazz band performs one of their songs, "Billie Jean" by Michael Jackson.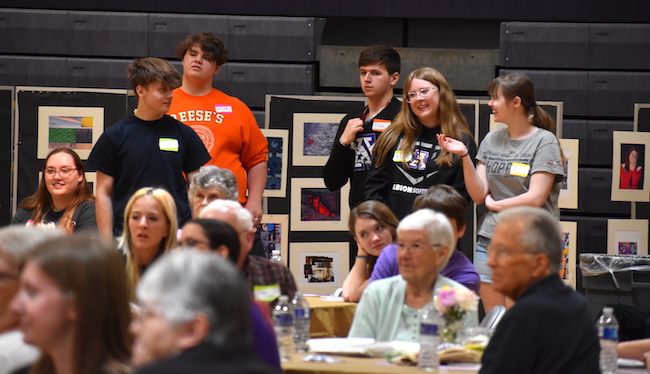 Students are ready to serve the seniors, who also were invited to check out a student art display.
"Each and everything is just wonderful and beautiful," said Agnes Piskorowski, one of the senior citizens.
Her friend Donna Laubacher, a former Board of Education member, said she enjoy "mingling" with the students and seeing so many of her friends.
Albion isn't the only district opening its doors to seniors. Holley Central School hosts a senior appreciation breakfast on Thursday beginning at 9 a.m.