Senior citizens enjoy fun-filled day at Albion High School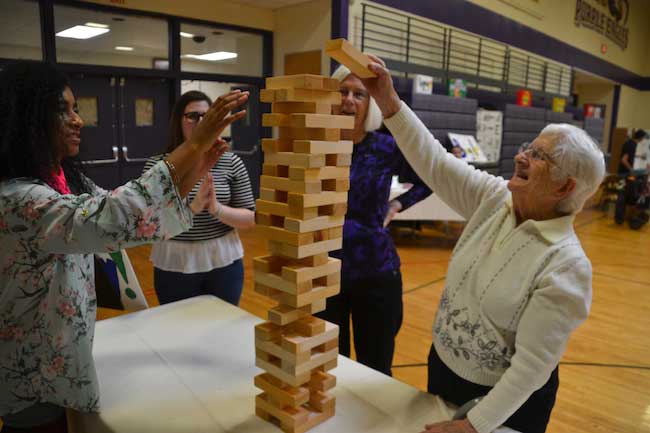 Photos by Tom Rivers
ALBION – Ann Batt moves a block up high during a game of Jenga this morning at Charles D'Amico High School in Albion. Laurencé Walker (left), a senior at Albion, is in position in case the tower tumbles. Batt was joined by her daughter, Sue Reed.
Senior citizens played many games with students, and also were treated to breakfast and lunch, and a concert by the jazz band and some of the chorus groups.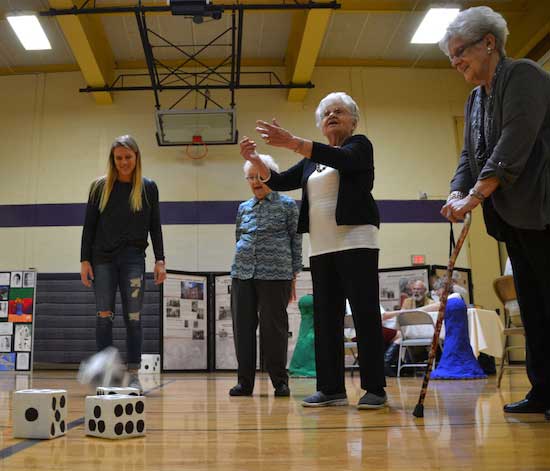 Jane Sidari rolls oversized dice during a game of Yahtzee. Katie Rustay, a senior, helped run the game.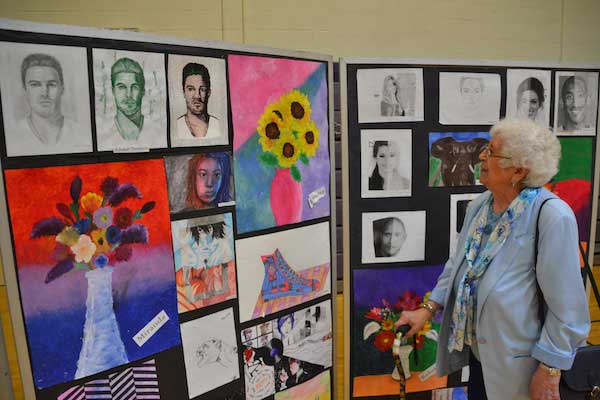 Kay DiLaura looks over some of the student artwork on display.