Self Advocate All Stars thank retiring sheriff for outreach to group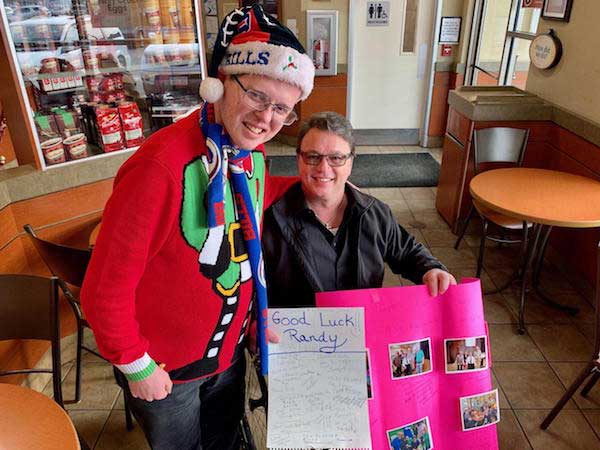 Provided photos
ALBION – The Self Advocate All Stars of Orleans County invited Orleans County Sheriff Randy Bower to the group's Christmas party on Monday at the Tim Hortons in Albion.
Jonathan Doherty, leader of the Self Advocate All Stars in Orleans County, presents a card and posterboard to Bower, thanking him for his efforts with the group. Bower has donated some of his campaign funds to the group to help pay for taxis and transportation so they can attend concerts and other special events.
Bower twice has been the keynote speaker during a regional conference in Niagara Falls for the Self-Advocacy Association of New York State.
Bower is retiring on Dec. 31 after four years as sheriff and nearly 30 years as a public safety dispatcher.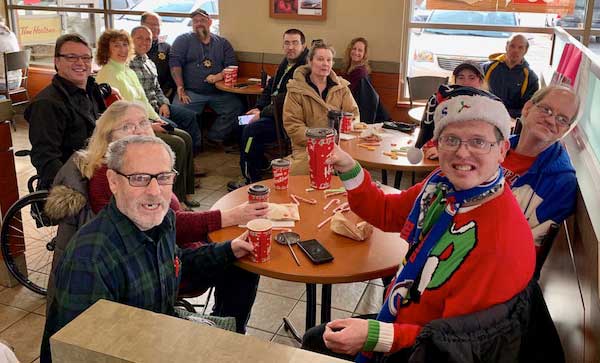 Sheriff Bower and several members of the Sheriff's office attended the party at Tim Hortons with the All Stars, including the trio in front: Robert Greer, Jonathan Doherty and Mike Woodward.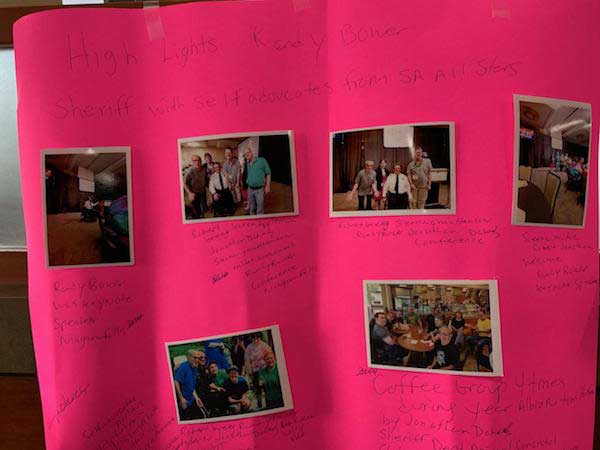 The posterboard includes photos of Bower with the All Stars, including on June 27 when the sheriff spoke to about 300 people at the Niagara Falls Convention Center. It was attended by self advocates and their supporters from across all of Western New York and the Finger Lakes.
Bower has tried to raise public awareness about the transportation challenge for people with developmental disabilities and others who cannot drive their own car, especially in a rural county like Orleans where there is limited public transportation.
The Self Advocacy All Stars have been pushing for more transportation options so the group can be more independent and civically engaged.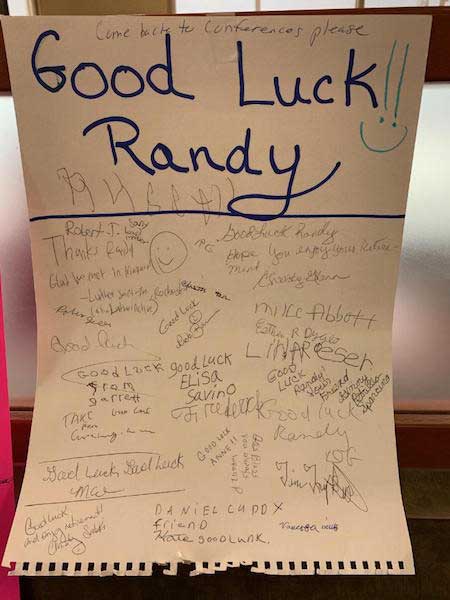 The Self Advocate All Stars formed in Orleans County in 2006. The local group made Bower an honorary member in 2015. Bower was paralyzed in a car accident when he was 18.
The All Stars advocate for people in the community with disabilities. All Stars include residents who live at home with their families, in apartments with supportive services or in Arc residential homes.