Security and law enforcement class at BOCES tours county jail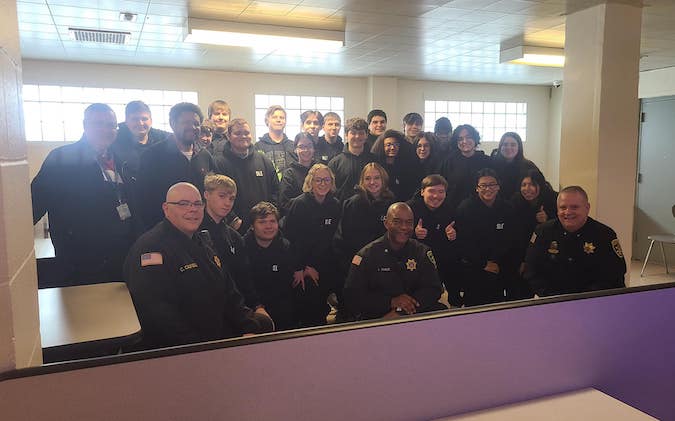 Provided photo
ALBION – The Orleans County Jail on Friday gave a tour to 28 students from the Orleans-Niagara BOCES Security and Law Enforcement class.
The jail tour was conducted by Jail Superintendent Scott Wilson, Lieutenant Christopher Caufield and Sergeant Christopher Shabazz. The students were able to see all of the jail operations which included inmate processing, facility kitchen operations, visitation, recreation, jail educational programming, CAP court procedures, inmate transports and jail medical operations.
Pictured are BOCES students, teachers Gene Newman and  Dudley Gilbert, and Lieutenant Caufield (front left), Sergeant Shabazz (front center) and Superintendent Wilson (front right).