Second-grader collects lots of winter clothing to be given away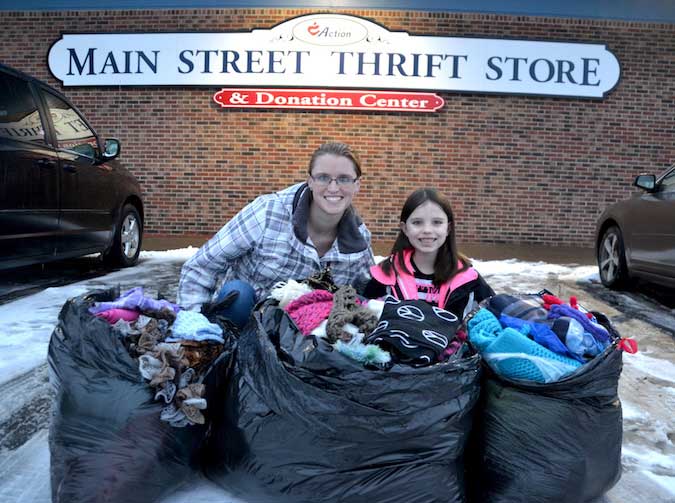 Photo by Tom Rivers
ALBION – A Kendall second-grader collected three big bags of hats, mittens and scarves. Makayla Bentley, 7, is pictured with her mother Ashley Hawkins at the Main Street Thrift Store in Albion.
Makayla has been collecting the items for about a month at the Gaines Carlton Community Church on Route 104. Church members made some of the hats, scarves and mittens and also bought many new ones.
The Main Street Thrift Store will have the items available for free. Makayla wanted to collect the winter clothes after seeing some of her classmates without hats and mittens.
"She is a fantastic girl with a heart of gold," Makayla's mother said. "She is definitely one of those girls who thinks of others before herself."